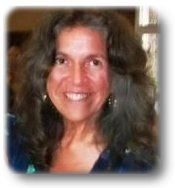 Verona News
by Debbie Lingen
debbie@lingens.com

Previous Verona News Column Issues
Published October 4, 2012
It's that special time of year again - cool crisp days and leaves turning brilliant colours. It is a time for families to get together. Hubby and I are looking forward to our son, Eric, visiting and sharing his adventures of his first month working in the big city of Toronto. He is looking forward to the peaceful quiet and beauty of our village, or in his words, " Trees, Mom, I am looking forward to seeing trees again." This is the time of year to reflect and think of all that we are thankful for. Have a wonderful, happy Thanksgiving!
Stock up at the Frontenac Farmers Market this Saturday for your Thanksgiving fixings. The market will be closing for the season on October 27. This is a much earlier closing than in previous years so do your shopping early and stock up the pantry now for the winter ahead. Verona is very lucky to have a farmer's market that brings us superb quality, locally produced, locally grown and locally homemade products every weekend. Verona Lions Club, 9 am to 1 pm.
The Verona Lions will host a Turkey Bingo evening on this evening, October 4. Doors and canteen open at 6 pm. Early Bird Bingo starts at 6:50 pm. 12 regular games and 2 share the wealth. Verona Lions Club Free parking.
Are you looking for a great Hostess gift? The "Find a Doc" cookbooks are the perfect stocking stuffer. There are only 90 of the cookbooks left. They are available at Mom Restaurant, Verona Drug Mart, Nicole's Gifts, Local Family Farms, Leonards Fuels, Ella's Bakery, Something Cool, and Willow's Agri-Services. The Find a Doc committee would like to thank these merchants for helping to make this project a success.
St Paul's Church in Harrowsmith is celebrating their anniversary with their annual Roast Beef Dinner on Saturday, October 13 from 4:30 to 6:30, adults $12.00, children 6 to 12 $6.00, take-out available. The guest speaker at the Anniversary service on Sunday, October 14 will be Rev. Dr. John Young. 9:15 am. A potluck brunch will follow the service.
Trinity United Church is holding a concert featuring the Young Singers Choir on Saturday, October 13 at 7:30 pm. By donation. Earlier in the day the Young Singers Choir from Ajax with meet with local choirs for an afternoon workshop.
Debbie Lingen
For more information about Verona, Ontario please contact:
Debbie Lingen
debbie@lingens.com
613-374-2091