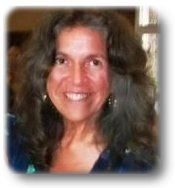 Verona News
by Debbie Lingen
debbie@lingens.com

Previous Verona News Column Issues
Published October 18, 2012
Community Caring in Hartington is holding a Gigantic Garage Sale this Saturday, October 20 from 10 am to 2 pm. There will be something for everyone - winter clothes, Christmas items, housewares, toys and books. Community Caring, located in the Princess Anne Building, is a non profit organisation and is celebrating it's thirty year anniversary. All profits go directly back into the community. The garage sale will be held indoors. ( and outdoors as well, depending on the weather).
Frontenac County is holding a contest. Submit a 150th logo design by November 2 for a chance to win $1,000. The County turns 150 in 2015 and the 150th Anniversary Celebrations will be an opportunity to celebrate the history, the culture, the County's unique and beautiful natural environment and the people who make the Frontenacs a great place to call home. The county needs a logo that reflects all of that -- the winning submission will be used in all visual references to the 150th Anniversary over the next three years. The contest rules are posted on the Frontenac County website's homepage http://www.frontenaccounty.ca under the "What's New" section. Entrants also need to e- mail Alison Vandervelde, avandervelde@frontenaccounty.ca to obtain the Frontenac County wordmark or call 613-548-9400 x 305 for more information.
Trinity United Church is holding their annual Pig Roast on Saturday, October 20. One sitting at 5.30 pm Adults $12, Kids 6-12 $6, under 6 - Free. Pork right off the spit, with all the trimmings, dressing, baked potato, coleslaw and homemade pie. Space is limited. Pre- booking is recommended. Call Andy Adamson at 613-374-2442.
The Verona Pentecostal Assembly is holding a Gospel Music and Chili Supper on Saturday, October 20. From 3 to 5 pm you will be entertained with Gospel music by the Proverbs, the Revelations and the Steve Clow Ministries. At 5:30 pm there will be a Chili Supper with guest speaker Rev Chuck Price. Freewill offering, everyone is welcome. For more information contact Rev Cory Bursey, 613-374-2976.
Don't miss Bellrock's Community Association's Dinner Theatre this Saturday, October 20. The evening starts with a ham and scalloped potatoes dinner followed by a whimsical play, "Here Come The Cows or Never Say MOO In Bellrock". Tickets for both dinner and the play are $15 per person and can be obtained at Verona Drug Mart, Rona Verona, Asselstine Hardware and Family Farms in Verona and Ella's Bakery and Cafe in Harrowsmith, or by calling 613-374-2344
A flu clinic will be held at the Verona Medical Clinic on Wednesday October 24 from 10 to 3 pm. This clinic is for seniors and high-risk patients. Everyone else by appointment or as they turn up.
Play euchre on Thursday October 25. Lunch is at noon, euchre at 1 pm. Cash prizes and lunch all included for $2.00 at the Bellrock Community Centre. For more information call Nancy Wagar 613-358-2368 or Tillie Koshowski 613-374-2850.
Debbie Lingen
For more information about Verona, Ontario please contact:
Debbie Lingen
debbie@lingens.com
613-374-2091