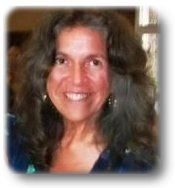 Verona News
by Debbie Lingen
debbie@lingens.com

Previous Verona News Column Issues
Published November 1, 2012
Remembrance Day falls on a Sunday this year. Students from Prince Charles Public School will hold a special Remembrance Day ceremony on Friday, November 9 starting at 10:45 am at the Verona Cenotaph in McMullen Park. All veterans, school family members and Verona community members are encouraged to attend the 20 minute ceremony on Friday. In the case of very inclement weather, the Remembrance Day Ceremony will take place in the school gym at the same time.
Bingo! The Verona Lions will host a Turkey Bingo Thursday, November 1. Doors and canteen open at 6 pm. Early Bird Bingo starts at 6:50 pm. 12 regular games and 2 share the wealth. Verona Lions Club, Free parking.
Craig Godfrey writes, "North Frontenac Little Theatre is in full rehearsal mode for their fall production, "TOM SAWYER." This play with songs, is top heavy with local cast and crew from the Verona area. Making their debut with North Frontenac Little Theatre are Johnny Parks (Tom), Mathew Stinson, Dalton Hurren, as the boys and Beth Freeland playing Aunt Polly. Also making his debut is Marcel Quenneville as a" bad guy". Behind the scenes is Peter Platenius and Karen Murphy. There are fifty people involved with this fall production." The show will run Thursday to Saturday, November 22 to 24 at 7:30 pm with a Sunday Matinee, Nov 25 at 1:30 pm. Tickets available at Verona Rona Hardware. Adults $ 12, students $ 10
The Annual Craft and Bake Sale sponsored by local crafters and organised by Joyce Casement will be held Saturday, November 3. Local crafters will be selling hand knitted, sewn, and crocheted gifts as well as a variety of delightful seasonal pieces. This year will feature 2 bake tables. Lunch and snacks will be available with proceeds going to the "Children of Haiti" organisation. Trinity United Church. Saturday Nov. 6, 9 am to 2 pm
Christmas for Kids is holding a bottle drive on Saturday, November 3. They will be located at the Verona Foodland starting at 10 am. You can drop off your empties (wine, beer, or cooler empties) with Santa's helpers.
Circle two dates on your November calendar for Verona Community Association sponsored events. There will be a Free Skate afternoon for the whole family on Friday November 23. North Frontenac Community Arena, 12:30 to 2:00 pm. Then on the following Friday, November 30, Verona and area residents will gather at McMullen Park to celebrate the beginning of the Christmas season. Local musician, Ross Clow will lead the crowd in Christmas carols and songs as well enjoy free hot chocolate, hot dogs and roasted marshmallows. The crowd gives the countdown to the lighting of the tree and Verona's Christmas season officially begins at 7:00 p.m. in McMullen Park, Verona.
Debbie Lingen
For more information about Verona, Ontario please contact:
Debbie Lingen
debbie@lingens.com
613-374-2091