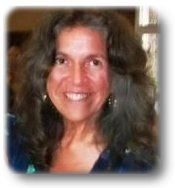 Verona News
by Debbie Lingen
debbie@lingens.com

Previous Verona News Column Issues
Published January 31, 2013
The trouble with weather forecasting is that it's right too often for us to ignore it and wrong too often for us to rely on it. ~Patrick Young
January is almost over. The days are getting visibly longer and the ground hog is getting ready to poke his head out. Let's hope he doesn't see his shadow and spring will be here soon.
South Frontenac Community Services present their Speaker Series on health related topics. The next two sessions will be held Friday, February 1 and Friday February 8 from 9 am to noon. The February 1 topics will be Step Safely and Mobility Devices. February 7 topics will be Anti Fraud and Elder Abuse. These sessions are free and will take place at the Grace Centre, 4295 Stagecoach Rd. Sydenham. To reserve your place and for more information please contact Lorraine Creighton: 613-376- 6477, lorraine.creighton@sfcsc.ca
The Quilting Group will meet Wednesday, February 6 at Trinity United Church. 9 am to 12 noon. Anyone interested in quilting is welcome to join the group, whether a seasoned quilter or a beginner. They have lots of patterns and ideas and there are always people to help with advice. For more information call Ann McDougall at 613 374-2516.
Verona Diners Club for adults, ages 55 plus, will be held Thursday, February 7. The program provides full-course, catered meals with the flexibility to meet varying dietary needs. For a cost of $11 per person, you will enjoy a mid-day meal and entertainment. Noon at the Verona Lions Hall. Reservations are required. Call 613- 376-6477. South Frontenac Community Services
Bingo! The Verona Lions will host a Bingo evening on Thursday, February 7. Doors and canteen open at 6 pm. Early Bird Bingo starts at 6:50 pm. 12 regular games and 2 share the wealth. Verona Lions Club, Free parking.
Debbie Lingen
For more information about Verona, Ontario please contact:
Debbie Lingen
debbie@lingens.com
613-374-2091