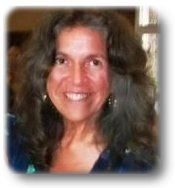 Verona News
by Debbie Lingen
debbie@lingens.com

Previous Verona News Column Issues
Published February 21, 2013
Sisters by Heart invite us to a Ladies Night Out to enjoy "That's Amore! An evening in Verona, Italy. " Monday, March 4 at 6:30 p.m. at Verona Free Methodist Church. The special evening will start off with a spaghetti dinner. Keynote speaker will be Ann Foster with guest singer Kathy Rice. Admission is $5. Tickets available at the door or in advance. Please let them know if you are able to attend. For info or tickets call 613 374-1232.
March break is coming up fast. K's Klubhouse is holding a special weeklong " Over the Rainbow" camp for children 6 and older. The camp theme will be based on the Wizard of OZ. It will run from March 11 to March 15 at Bellrock Hall. There will be lots of crafts, games and costumes. $10 a day. Phone to reserve your child's spot 613-483-2326. or e-mail klubhouse@live.ca
Whodunit? Verona Lions Club presents Partners in Crime Murder Mystery Dinner. Saturday, March 23, 6:00 PM. Verona Lions Club, $35 per person (includes hot and cold hors d'oeuvres, chicken dinner and entertainment) Advance Tickets only at Verona Hardware Store and Asselstine Hardware Store. For more information contact Darlene at 613-374-3529.
Verona Medical Clinic will be offering their patients extended hours for Urgent Care starting Wednesday, March 6. The clinic will be open until 8 pm on a weekly basis for urgent care only. Booked appointments remain available during the weekdays. Call 613-374-2077 for more information
The Rural Women's Group will meet Wednesday, February 27 from 1:30 to 3 pm at South Frontenac Community Services, 4419 George St., Sydenham. Rural Women's Group provides a safe and welcoming place for rural women to get together, addressing common interests and needs within Frontenac County. This group is open to all women wishing to make connections within their community and will provide valuable life skill building opportunities through discussion groups and workshops. Transportation available. Call in advance to arrange. For more information call 613-376-6477, toll free: 1-800-763-9610 www.sfcsc.ca
Debbie Lingen
For more information about Verona, Ontario please contact:
Debbie Lingen
debbie@lingens.com
613-374-2091