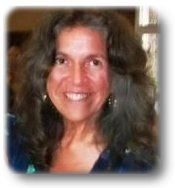 Verona News
by Debbie Lingen
debbie@lingens.com

Previous Verona News Column Issues
Published April 4, 2013
Verona is abuzz with excitement as we gather our thoughts and ideas for improving our village. The Verona Village Meeting will be held on Monday, April 15. South Frontenac Township Council is willing to help Verona meet its goals, but they need to hear from Verona residents. Mayor Gary Davison, Councillors John McDougall, Bill Robinson and township employees will be there to discuss the ideas for change. All residents are encouraged to attend. If all of Verona comes out, council will listen! Don't forget that date: Monday, April 15, 7 pm. Where: Verona Lion's Club. For further information on the Verona Community's Association's role in this campaign, please contact Wayne Conway at 613-374-3807.
Grab your daubers and enjoy an evening of Bingo tonight. The Verona Lions will host a Bingo evening tonight, Thursday, April 4. Doors and canteen open at 6 pm. Early Bird Bingo starts at 6:50 pm. 12 regular games and 2 share the wealth. Verona Lions Club, Free parking.
Gentle Hatha Yoga classes will start on Tuesday, April 9, from 3:30 pm to 5 pm at Trinity United Church. Due to popular request, Yoga instructor, Tanya Deacove has also added a second location and time that starts on Monday, April 8 from 7 pm to 8:30 pm at Bell Rock Hall. To register for either location, please call Tanya at (613) 273-5693. The cost will be $80 for 8 classes, or pay $12 per class. Newcomers are encouraged to drop by to enjoy the benefits of gentle yoga and try out a class for $5.
Time change for the next meeting of the Rock Lake Seniors. The meeting will start promptly at 11:30 am with a talk from Dr Sheldon Cook, chiropractor. A Pot Luck will follow at noon. Wednesday April 10. Verona Lion's Club
The next Verona Cattail Festival Meeting is on Tuesday, April 16. This year's festival promises to be bigger and better than ever with two days filled with live stage entertainment. An exciting children's program is also in the works. The festival always welcomes new volunteers. Enjoy coffee with friends and neighbours and take part in planning a great festival. 7 pm to 9 pm at the Verona Lions Club, Verona Sand Rd. For more information call Wayne Conway 613-374-3807.
Join Verona for the Annual Trail Clean Up Day on Saturday, April 27. Help make the Frontenac K&P Trail more beautiful! Clean up will take place from Bellrock Road in Verona to Prince Charles Public School from 10 am to noon. Wear comfortable walking or running shoes, dress for the weather and come prepared with garden gloves, bug spray and sunscreen. Children and pets are welcome. Refreshments will be provided. To register, email Trina Jones at tjones@frontenaccounty.ca or call 613-548-9400 ext 304.
Debbie Lingen
For more information about Verona, Ontario please contact:
Debbie Lingen
debbie@lingens.com
613-374-2091