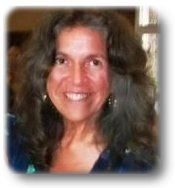 Verona News
by Debbie Lingen
debbie@lingens.com

Previous Verona News Column Issues
Published April 11, 2013
Your voice counts! The Verona Village Meeting will be held on Monday, April 15 at 7 pm. South Frontenac Township Council is willing to help Verona meet its goals, but they need to hear from Verona residents. Mayor Gary Davison, Councillors John McDougall, Bill Robinson and township employees will be there to discuss the ideas for change. All Verona residents are encouraged to attend. For further information contact Wayne Conway at 613-374-3807.
Drop by the next Verona Cattail Festival meeting and discover what this year's festival is all about! What better way to get involved in the Verona community than to volunteer? Whether you can help for the entire two day festival or just for an hour or two, your contribution is invaluable to the festival. The Festival always welcomes new faces. Tuesday April 16, 7 pm at the Verona Lions Hall. For more information call Wayne Conway 613-374-3807.
There will be a fundraiser for Drew Cumpson on Saturday, May 4 at the North Frontenac Arena. It will be an evening of music, a silent auction and a late-night buffet. Entertainment will be provided by Bauder Road, Killing Time and Still Standing. Some of the Silent Auction items are Taylor Swift Tickets, Theme baskets, Art Work, Gift Certificates, Silpada Jewelry and much more. Tickets for the evening are $20.00 per person. children 16 and under free. Tickets are available at LD Power Sports, Toppers Convenience Store, Rona Hardware and Reid's Foodland. There are only a limited number of tickets available. If you can't attend and want to donate to the cause, you may do so by donating at any of the ticket sale locations.
Debbie Lingen
For more information about Verona, Ontario please contact:
Debbie Lingen
debbie@lingens.com
613-374-2091