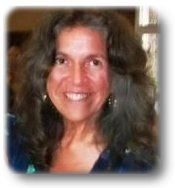 Verona News
by Debbie Lingen
debbie@lingens.com

Previous Verona News Column Issues
Published June 6, 2013
The Verona Community Association (VCA) has announced a series of three, free summer concerts. The "Music in the Park" concerts will be held at McMullen Park and Beach in Verona. The first concert scheduled for Sunday, June 23, from 1 pm to 3 pm, will feature 'Lisa Vee' singing Jazz and The Blues. Subsequent concerts will be held on Sunday July 28 with 'The Monarchs' playing 60s to 80s Rock and Roll and Sunday August 25 with 'Faithful Friends' playing Gospel music. All concerts are free. There is no admission charge and parking is free. Attendees are asked to bring their own lawn chairs. The canteen will be open for refreshments. This year there will be a Barbeque starting at noon. The Verona Cattail Express will also be on hand to take the kiddies for rides.
It's dauber time again. The Verona Lions will host a Bingo evening tonight, Thursday, June 6. Doors and canteen open at 6 pm. Early Bird Bingo starts at 6:50 pm. 12 regular games and 2 share the wealth. Verona Lions Club, Free parking.
Do you enjoy cycling, conversation and the countryside, then the Bellrock Hall Cycling group is for you. You are invited to join this informal cycling group. Easy, quiet bicycle trips start at BellRock Hall every Tuesday morning at 9 a.m. (they may start earlier, once the weather gets hotter). Trip duration is about an hour, along quiet country roads. Conversation and an easy pace are important features of these trips. Just turn up at the BellRock Hall, if you want to go along. If you have questions or want to confirm that the cycle trip is on for a particular day, call Virginia at (613) 374-2344 or Debbie (613) 374-1704. For a map to see where BellRock Hall is, check their website at http://www.onepagewebsites.ca/bellrockhall/
Don't forget to get your tickets for the play "The Great Ice Cream Scheme," at Bell Rock Hall. Three "Dinner Theatre" performances on Friday, June 7, Saturday, June 8 and Saturday, June 15. 6 pm. Tickets are $20. Dessert Matinee on Sunday, June 16. 2:30 pm. Tickets $ 12. Tickets at Verona Drug Mart, Local Family Farms, Verona Hardware and Asselstine Hardware. For more info on the play and the actors log onto www.yourverona.com
Frontenac Old Time Music Championships will be holding an Open Mic Fundraiser on Sunday, June 9 at the Verona Lions Hall. Starting at 1p.m. General admission is $5, Under 12 free. All funds raised will go to support Music Programs in local elementary and high schools. Enjoy an afternoon of great country music by some great local talent.
Registration for Swim and Day Camp Programs at McMullen Beach in Verona will be held at the Princess Anne Community Center in Hartington on Saturday, June 8 from 9 AM to 1 PM.
Debbie Lingen
For more information about Verona, Ontario please contact:
Debbie Lingen
debbie@lingens.com
613-374-2091