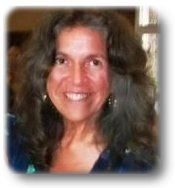 Verona News
by Debbie Lingen
debbie@lingens.com

Previous Verona News Column Issues
Published June 13, 2013
The Portland District and Area Heritage Society presents its 11th Annual Old- Fashioned Strawberry Social. There will be home-made shortcake biscuits made from a heritage recipe, with real whipped cream and loaded with luscious strawberries. Saturday, June 22, from 10 a.m. to 1 p.m. at the Lions Club Hall. $6 for adults, $3.00 for kids under 12; coffee, tea or cold drink included.
Many new volunteers have stepped up to the plate and offered their services to the Verona Cattail Festival, which will be held August 10 to 11. However the festival needs more volunteers. Even if you only have a few hours of volunteer time to offer, you are most welcome. There are spots for adult and student volunteers. Come out, volunteer and have a lot of fun at the festival. For further information, contact Doug Lovegrove. 613-374-1442. New volunteers are also welcome to attend the Verona Cattail Festival Meeting on Tuesday, June 18 at the Verona Lion's Club Hall, Verona Sand Road. 7 pm to 9 pm. You don't want to miss this meeting. Final touches are being added to make this festival the best ever!
The first of this season's Music in the Park concert will be held on Sunday, June 23 from 1 pm to 3 pm. Enjoy Lisa Vee as she sings Jazz and the Blues. Bring your lawn chairs and prepare for a great afternoon of entertainment. Refreshments will be available. Barbeque will start at noon. The Verona Cattail Express will be on hand to give rides to the kiddies. McMullen Park and Beach.
The Verona Cattail Festival has an amazing Cattail "Vendors Village" Marketplace lined up. Vendors will be selling everything from log furniture, kiln fused glass pendants, hand painted gourds, tie dyed clothing to local market produce, sauces n stuff and gourmet jams. So much to see, you never know what you may find, but you can be assured it will be fun looking. There are still a few spots left for vendors. However they are going fast. To book a spot and get the early bird rate, contact Linda Bates 613-374-1307, e-mail goodwolf@sympatico.ca
The parade theme for this year's Verona Cattail Festival is "Swamp Gadgets and Gizmos". Any group, person or business from Verona or area is welcome to take part. No previous registration or notice is required. Show up and you're in the parade! Use your imagination! Decorate your bikes, trikes, automobiles and floats to reflect transportation "gizmos" or eccentric swamp buggies. Decorate your vehicle with Cameron's Bog Buddies and give them a fun way to travel through Cameron Bog. Prizes will be awarded. For full details log onto www.yourverona.com.
Debbie Lingen
For more information about Verona, Ontario please contact:
Debbie Lingen
debbie@lingens.com
613-374-2091