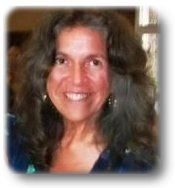 Verona News
by Debbie Lingen
debbie@lingens.com

Previous Verona News Column Issues
Published June 27, 2013
Volunteers are the backbone of our village of Verona. They are the special people who selflessly give of their time and efforts to make our community such a great place. Many Verona residents were recipients of the 2012 Ontario Volunteer Service Awards. 5 year to 50 year service awards were handed out at a special ceremony in Kingston held from Tuesday, June 18 to Thursday June 20. Kudos to these dedicated volunteers who have made Verona into the fantastic village that it is - Vera Brown, Delphine Dowker, Joyce Harper, Darlene Nicol, Diane Vickery, Ron Bruyns, Don Coleman, Judy Conway, Marilyn Orser, Deborah Spaar, Ron Goodberry, Andrew VanHeyst, Janna Stanistreet and Don Bates.
South Frontenac Township also gave Volunteer of the Year awards on June 18 and Verona resident, Frank York was one of the honoured recipients. Frank has been involved with the Verona Cattail Festival and the Verona Lions Club for over 15 years. If something has to be built, designed, fixed or problem solved, Frank is the man everyone goes to. He is always willing and able to stand up to the task and Verona is a better place because of him. Thank you, Frank!
Harrowsmith celebrates Canada Day with a July 1 parade and a day of festivities in Centennial Park. The Verona Cattail Festival volunteers and our beloved mascot Cameron will be participating in the parade, which starts at 10 am. Then stay to enjoy the many events that will be in the park, topped off with a spectacular display of fireworks in the evening. Can't think of a better way to spend Canada Day!
It's almost here! The Lion's Club Jamboree will be arriving for three evenings of great fun and games - Thursday to Saturday, July 4, 5 and 6. There will be games of chance, great Bingo prizes, famous Jamboree Burgers and fries along with a fantastic midway. Canteen opens at 6 PM, other activities start at 6:30 pm.
The Fourth Verona Family Fishing Day will be held on Saturday, July 13 from 9 am to 1 pm at Verona [Rock] Lake. The Verona Cattail Express will also be at this event to give rides. Prizes for all kids under 16 who catch a fish. Free BBQ with hotdogs, hamburgers, chips, and drinks for registered guests. Bring your boat or fish from the dock. No barbed hooks. For this event, Canadian residents do not require a fishing license. Please pre-register with Linda Bates at 613-374-1307 before July 8 to reserve your spot! This is a free event brought to you by the Verona Community Association. Join them for another fun Family Fishing Day!
Debbie Lingen
For more information about Verona, Ontario please contact:
Debbie Lingen
debbie@lingens.com
613-374-2091