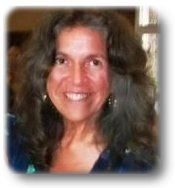 Verona News
by Debbie Lingen
debbie@lingens.com

Previous Verona News Column Issues
Published July 18, 2013
It was a perfect summer day and McMullen Beach was packed with eager young children participating in the 4th Annual Family Fishing Day. A total of 275 people happily fished from 9 am to 1 pm on Saturday, July 13 and caught and released a lot of fish. The Verona Community Association would like to thank Linda Bates and the 19 volunteers who made this day such a great success.
A village-wide event! - Saturday, August 10. Verona residents are holding yard sales and the businesses are participating by having sidewalk sales or in-store specials. All on the same day.... Rain or shine! If you live in Verona...hold a yard sale. Everyone else come out and shop for the bargains! Shop early and then enjoy the Verona Cattail Parade at 10 am on Main Street. To list your yard sale free, visit the Verona website on www.yourverona.com.
This year the Verona Cattail Festival pays tribute to the Cameron Marsh and modes of transportation through the marsh, hence the parade theme of "Swamp Gadgets and Gizmos". These modes of transportation help make use of the marsh easier, whether for fishing, hunting or just viewing all the wonderful creatures that inhabit our marsh. Decorate your float with anything that would make the use of, or travel in, the marsh easier or more fun. Some ideas are: camouflage netting, hip waders, rubber boats, butterfly nets, fishing nets, decoys, bug hats and of course lots of cattails. Decorate your vehicle with Cameron's Bog Buddies (toads, snakes, fish, dragonflies, etc) and give them a fun way to travel through Cameron Bog. There are three prize categories for the adult entries. See parade site for full details at www.veronafestival.com
Kids! Don't forget to decorate your bikes in festive decor and ride in the Verona Cattail Parade. (helmets must be worn), There will be three children prizes awarded.
The last Verona Cattail Festival meeting before the festival is this Tuesday, July 16. 7 pm at the Verona Lions Hall. New volunteers are also welcome to attend. You don't want to miss this meeting. The final touches are being added to make this festival the best ever! For more information call Wayne Conway, 613-374-3807.
Verona's next free "Music in the Park" summer concert will be held Sunday, July 28 from 1pm to 3 pm. Come and enjoy The Monarchs performing 60's to 80's Rock and Roll. Bring your lawn chairs and prepare for a great afternoon of entertainment. Barbeque startes at noon. Verona Cattail Express will be there for the kids. Refreshments available. Bring a lawn chair. Free parking. McMullen Beach.
Debbie Lingen
For more information about Verona, Ontario please contact:
Debbie Lingen
debbie@lingens.com
613-374-2091