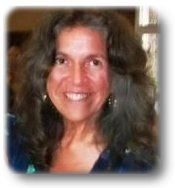 Verona News
by Debbie Lingen
debbie@lingens.com

Previous Verona News Column Issues
Published July 25, 2013
Verona's next free "Music in the Park" summer concert will be this Sunday, July 28 from 1pm to 3 pm. Come and enjoy The Monarchs performing 60's to 80's Rock and Roll. Bring your lawn chairs and prepare for a great afternoon of entertainment. Barbeque starts at noon. Verona Cattail Express will be there for the kids. Refreshments available. Bring a lawn chair. Free parking. McMullen Beach. In case of persistent rain, the concert will be held at the Verona Lions Club,
Two more weeks and the Verona Cattail Festival will be here. This year, the musical entertainment for the Verona Cattail Festival will be spectacular. Eleven bands will provide non-stop music over the two days and will cover a wide range of tastes: folk rock, country rock, classic rock, country, pop country, soul and southern gospel. The Saturday headliners are guaranteed to bring the audience to their feet. Ghetto Express will entertain us with Vintage Funk and Soul followed by the tribute band, Buddy Holly Lives! Buddy Holly Lives is a trio from Kingston who have been faithfully recreating Buddy Holly and the Crickets since 1999. Their show plays homage to those three stellar musicians who were the world's most popular rock n' roll band in 1958.
Sunday afternoon brings two incredible singing talents to the stage. Rob Carnegie will be performing his amazing set of Pop Country. The Sunday closer will be the popular Soul Survivors. Founded in 1997, Soul Survivors quickly became one of Eastern Ontario's most sought after Party Bands, pleasing audiences from Toronto to Montreal. Bring your dancing shoes. For a complete listing of all the other musicians and bands playing during the two days visit www.veronafestival.com
There will be lots of fun activities again this year at the Verona Cattail festival. Families can visit the Cameron Cattail Centre - an exhibition held on Saturday, August 10 in the Verona Lions Hall from 11 am to 4 pm. There will be games, live acts, displays, demonstrations and hands on activities to excite and interest both young and old alike. Free kids crafts, Wetland games, a walk through the bog, duck carving, live fish displays are just a few of the activities that will be featured. Reptiles, creepy crawlies, and other local wildlife will be on display in various interactive exhibits. This year ' Just add Water" Activities have been added to the exhibition. There will be lots of fun games and experiments to do with water.
New this year at the Cattail Festival! Children will see and meet their favourite storybook characters. Cinderella and Spiderman will be paying a special visit at 12 noon on Saturday, August 10.
Free Bike Draw! On Saturday August 10 at the Cattail Festival, at 4:15 pm, there will be a draw for two lucky children (boy and a girl) who are on the grounds. Kids each get one raffle draw entry at any time on Saturday, and if they are on the grounds when their name is picked, they get a bike!
Debbie Lingen
For more information about Verona, Ontario please contact:
Debbie Lingen
debbie@lingens.com
613-374-2091