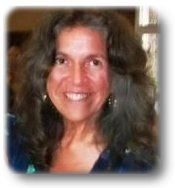 Verona News
by Debbie Lingen
debbie@lingens.com

Previous Verona News Column Issues
Published August 1, 2013
Dick Miller was surprised and delighted when he was awarded the LifeTime Achievement Award at the Lennox Community Theater's Annual General Meeting. Dick has been involved with the Selby theatre for 15 years and has taken on many different roles although his favourites are comedies. Hopefully he will find his voice again when he assumes the role as emcee at the Verona Cattail Festival. Kudos Dick on your Lifetime Achievement Award!
A village-wide event! - Saturday, August 10. Verona residents are holding yard sales and the businesses are participating by having in-store specials. All on the same day.... Rain or shine! If you live in Verona...hold a yard sale. Everyone else come out and shop for the bargains! Shop early and then enjoy the Verona Cattail Parade at 10 am on Main Street. For a free listing of your garage sale , visit the Verona website on www.yourverona.com.
Only one week to go and the Verona Cattail Festival will be here. The Festival will happen all over Verona - from the Lions Club Centre to McMullen Park. One of the highlights on Sunday is the Classic Car Show at the Verona Lions Centre. This is the 18th year for the car show and what started as a 40 car event has blossomed into a huge annual event at the festival with over 150 classic beauties. Cars from eras that our great grand parents drove will be there. Cars from every decade, from 1910 to present, will be represented. Entrants are eligible for many draws that will be held and trophies and awards will also be awarded. If you have a golden oldie that you want to enter in the Car Show contact Ed at 613-374-2966 for more details. Food and entertainment will be available on site. Visit The Classic Car Show at the Verona Cattail Festival on Sunday August 11 from 10:00 am to 3 pm
On Sunday August 11, drop by and watch the fun at the SoapBox Derby. This is held on Charlie's Hill on Lakeview Drive beside the large soccer field in McMullen Park. Kids are welcome to try their hand at an afternoon of racing, with the Festival's own cars, All the children need is their bike helmet and an adult to sign a permission/waiver form. Drinks and snacks will be provided. Noon to 2 pm.
Enjoy a fun filled day at The FRONTENAC FROLIC on Saturday, August 3, from 9:30 am to 2:30 pm at the Bedford Hall, 1381 Westport Road. Come and find new treasures at the large flea market. Bring home delicious home-made goodies from the bake sale. Silent auction. Pony rides and petting zoo. The famous Cow Flop Bingo starts at 11:00 am. The winners will be determined by where the cow flops land on the bingo grid. Tickets for the Cow Flop Bingo will be sold at Twin Oaks, Green Bay Camps and will be available at the event.
Debbie Lingen
For more information about Verona, Ontario please contact:
Debbie Lingen
debbie@lingens.com
613-374-2091