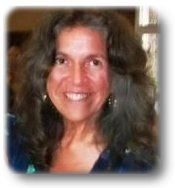 Verona News
by Debbie Lingen
debbie@lingens.com

Previous Verona News Column Issues
Published September 5, 2013
For the last two weeks of August , I visited family and friends in Southern Ontario from the farmlands of Tillsonburg to the bustling streets of Toronto. It was a fun time and an experience I would not have wanted to miss. However on my first day back to Verona, I was greeted by the cries of loons, visits to my back door by hummingbirds, our meadow in full bloom and a realization that there really is no place like home.
Don't miss the local Art Show featuring works by six of our local artists and artisans this Sunday, September 8 in the Old Saw Mill. The six artists and their works are Gina Ritchie, Knitting and Spinning; Judy Skeggs, Quilts; Elaine Farragher, Nature, heritage, and portraits; David Gilmore, Watercolour and Acrylics; Sharon Sole, Photography and Jill Harris, Landscapes. The show will run from 1 pm to 5 pm. The Old Saw Mill is located at 6037A Verona St., Verona. Follow the signs up the driveway and left past the house. Parking on street (not the driveway)
Lots of events going on at the BellRock Hall this September. Bellrock Boogie Country Music Jamboree features live country music with performances by Texas Tuxedo and Friends with special guest performance by Jeff Code this Sunday, September 8 from noon to 4 pm at the Hall. Freewill offering. Steve and Penny Lloyd will host Karaoke Night on Saturday, September 14 starting at 7:30 pm. Freewill offering. The 2nd annual Chili-in-a- Bowl event will be held on Saturday, September 21 at 6pm. Seven different varieties of chili will be served in bowls by Tim DeRose of Wilton Pottery. "Eat the chili & Keep the Bowl." This event sold out last year so it is recommended that you get your tickets early. Tickets $20 each at Local Family Farms, Verona Hardware and Asselstine Hardware.
The VON SMART (Seniors Maintaining Active Roles Together) exercise class is coming to Verona! This popular fitness class has been running in Sydenham for well over one year. SMART is a gentle fitness class for people 55+ who want to be active and wish to improve their mobility, strength, balance and flexibility regardless of their current activity level. Classes will run once per week at Trinity Church Hall every Thursday from 10 am to 11am. Classes start Thursday September 12 to Thursday, December 5. The cost of the fall session is $40 or $4 pay per class. Participants are encouraged to work at their own pace, wear loose comfortable clothing, bring indoor athletic shoes and water. For further information and registration details please contact: Joanne Irvine - VON SMART Program Coordinator at 613-634-0130 ext. 414 or E-Mail: joanne.irvine@von.ca
Frontenac CFDC is offering the following two Fall workshops. On Sept 17 there will be a workshop for "Leveraging academia and government grants to build your company." 9:30 am to 11 am. On Sept 18, the CFDC workshop will be "Staying ahead of payments fraud." 9:30 am to 11 am. Both workshops will be held at the Frontenac CFDC office, 5062 Hwy 38, Harrowsmith.
Debbie Lingen
For more information about Verona, Ontario please contact:
Debbie Lingen
debbie@lingens.com
613-374-2091