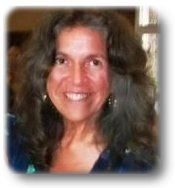 Verona News
by Debbie Lingen
debbie@lingens.com

Previous Verona News Column Issues
Published November 14, 2013
101 Nativity Scenes is back by popular demand. You will be delighted with all the beautiful nativity scenes and this year every child can make their very own nativity to take home. Friday November 22, 6:30 to 8:30 pm and Saturday and Sunday, November 23 and 24, from 1pm to 3pm, free admission and refreshments. Every 20th guest will receive a prize. Cole Lake Free Methodist Church, Rd 38 and Whitelake Rd.
Sisters by Heart invite us to a Ladies Night Out to enjoy "Winter Wonderland" Monday, November 25 at 7 p.m. at Verona Free Methodist Church. The evening will start off with entertainment by Jillian and Carol Kenny . Guest speaker will Nancy Turner. Admission is $5 in advance or at the door. For more information, please contact 613 374-1232.
Nicole's Gifts in Verona will be hosting the 3rd Annual Christmas for Kids Shopping Night on Friday November 15th from 5 pm to 9 pm. They will be offering food tasting, one night only specials and free draws. 10% of the evening's sales will be donated to the Verona Christmas for Kids Committee.
To help raise funds, Christmas for Kids is holding a bottle drive on Saturday, November 30. They will be located at the Verona Foodland from 10 am. You can drop off your empties with them (wine, beer, or cooler empties) and be assured that the funds are going to a very worthwhile cause.
The Bellrock Schoolhouse Theatre presents Miracle on 34th Street the Musical on Nov. 22, 23, 29, 30 at 7pm and Dec. 1 at 2 pm. Adults $15 and children $10 (10 and under) Tickets can be purchased at Tickets are available at Asselstine Hardware, Verona Hardware, Local Family Farms and Verona Drug Mart.
Start the Christmas season off with a daylong celebration as the Verona Community Association presents " Christmas in the Village. " on Saturday, November 30. Bring the whole family for a fun filled day of free events. Watch as 11 Christmas Trees are gaily decorated and then lit up in a spectacular Tree Lighting Ceremony. Everyone will enjoy the Christmas atmosphere as children participate in creating holiday crafts and play holiday games while enjoying snacks and listening to holiday music. Mr. and Mrs. Santa Claus will drop by and provide photo opportunities. The adults can keep busy with card and board games. Outside, the Verona Cattail Train will be running as well as mini- golf. The VCA will serve a delicious Chili dinner and hot dogs. In the evening Crooked Wood will provide the indoor entertainment and outside there will be firepits for roasting marshmallows and colourful Christmas lights and trees to view. Verona Lions Centre. Verona Sand Road. For more information on the day's events log onto www.yourverona.com or call me at 613- 374-2091
Debbie Lingen
For more information about Verona, Ontario please contact:
Debbie Lingen
debbie@lingens.com
613-374-2091