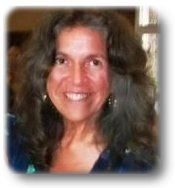 Verona News
by Debbie Lingen
debbie@lingens.com

Previous Verona News Column Issues
Published January 16, 2014
It is always heartening to know that in a time of crisis our village responds so well. A resident of McMullen Manor told me of the fire that broke out in one of the apartments in the Manor in early January. She was overjoyed with the response from the residents of Verona and organizations. She and the residents of the Manor would like to thank the following. The Verona Free Methodist Church who provided food and shelter for the eight hours that residents of McMullen Manor would otherwise have been left out in the cold; Asselstine Hardware for providing flashlights; Verona residents for offering temporary shelter and accommodations. They were grateful for the 5 fire stations that responded quickly to the crisis and the Hydro One staff and the maintenance staff who worked to ensure that residents would be able to return to their units as quickly as possible. The Kingston Housing managers and support staff met with the residents of the building to formulate a back up plan to accommodate the residents if needed. By that evening all residents were safe and sound back in McMullen Manor. Kudos to everyone involved!
Trinity United Church is serving their popular "Winter Weekend Wake-Up Breakfasts" every Saturday this January. Enjoy a good old fashioned home made breakfast and chat with friends and neighbours. Scrambled eggs, sausage, toast and home fries for only $5. Plus your choice of tea, milk, juice, muffin or cup of coffee for $1 more. Conversation is free. Breakfast will be served from 9 am to 11 am. Trinity United Church.
I am looking forward to my first walk on the K and P trail that is now complete to Craig Rd. I will venture forth once the spring thaw is finally here. This has been the winter of careful treading for fear of falling. I have not been able to make it to the bird feeder for weeks. The birds and wildlife have learned to feed in new spots in the yard which basically are the throwing distances from my back door. Amazing how quickly they adapt and how happy I am to be able to stay safely on two feet.
Debbie Lingen
For more information about Verona, Ontario please contact:
Debbie Lingen
debbie@lingens.com
613-374-2091