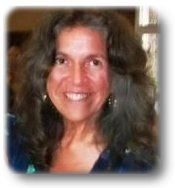 Verona News
by Debbie Lingen
debbie@lingens.com

Previous Verona News Column Issues
Published January 23, 2014
I just finished a robust, sweat producing VON SMART exercise session at Trinity United Church. You know what, it was a blast. Forty women, gently aged 55 and older (in our prime I like to think) sweated to the oldies and enjoyed every minute. We even burst out singing " do wah diddy diddy dum diddy do. " as we did knee bends to the strains of Manfred Mann. Right now the two classes held each week are full but if you want to join in the fun, there is a waiting list. You can also get on the list for the spring classes that start up in April. You must be 55 years of age or older to participate and the classes are now free of charge to eligible participants. Registration is required. Please call Joanne at the VON @ 613-634-0130 ext. 414 or e-mail joanne.irvine@von.ca to get your name on the waiting list.
If you can't wait for spring and want to avoid the winter spread (that hits the waist and hips this time of year) the Walking Club may start up again if enough people are interested. Nancy Botting has taken over the reins and would like to know who would like to participate. The walking club will be every Tuesday and Friday from 10 am to 11 am. Just bring your walking shoes and a loonie to participate and walk to some great music. Don't worry about the weather, snow or ice. The walks take place in the Verona Lions Centre. Please call Nancy at 613-374-5350 and let her know that you want to join in the fun.
Debbie Twiddy sent me the latest update on the Cycling Club. Due to the inclement weather, early December was their last cycling trip. However good news is they are still meeting every Tuesday mornings for a hike, snowshoe, or skating trip. They did an energetic 90-minute snowshoe trip last week, just south of Snider Road. Anybody interested in joining them can contact Debbie via email at dmtwiddy2002@yahoo.ca. Debbie needs to know a day or two ahead as they change activity/location each week depending on conditions.
Trinity United Church is serving their popular "Winter Weekend Wake-Up Breakfasts" every Saturday in January and into February. Enjoy a good old fashioned home made. Scrambled eggs, sausage, toast and home fries for only $5. Plus your choice of tea, milk, juice, muffin or cup of coffee for $1 more. Conversation is free. Breakfast will be served from 9 am to 11 am. Trinity United Church.
Debbie Lingen
For more information about Verona, Ontario please contact:
Debbie Lingen
debbie@lingens.com
613-374-2091