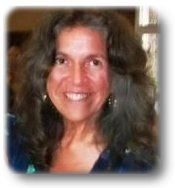 Verona News
by Debbie Lingen
debbie@lingens.com

Previous Verona News Column Issues
Published February 6, 2014
The next two weeks are going to be pretty exciting for Canadians and especially for Verona. We have our first Olympian in the Olympics! Whether or not the Men's Hockey team brings back a medal, we could not be more proud of Mike Smith. Go Mike go!!
The South Frontenac Winter Carnival will be held on Monday February 17 from 11 am to 3 pm at the Frontenac Community Arena (4299 Arena Boundary Road, Piccadilly) . All events are free. There will be ice skating, horse drawn wagon rides, games & prizes, snowshoe races and an obstacle course. Free outdoor BBQ with hot dogs, hamburgers, hot chocolate, coffee, water and marshmallows. Bring your stick for roasting marshmallows at the fire pit & warm up too! Special draw for volunteers only at 2:00 p.m. Volunteers can be from any non-profit organization such as baseball, soccer, football, hockey, church groups, Volunteer Fire depts., etc. Ballots will be available at the Frontenac Arena door or by contacting your District Recreation Committee members, This event is sponsored by the South Frontenac Recreation Committee.
Play euchre on Thursday, February 13. Lunch is at noon, euchre at 1 pm. Cash prizes and lunch all included for $2. Bellrock Community Centre. For more information call Nancy Wagar 613-358-2368 or Dorothy Molnar 613-374-3329..
Rock Lake Seniors are holding their potluck at noon on Wednesday Feb 12. Glenda Nichol will provide entertainment after the potluck. The seniors club is open to everyone 50 years and older. All are welcome. Everyone is encouraged to wear red for Valentine's Day.
Debbie Lingen
For more information about Verona, Ontario please contact:
Debbie Lingen
debbie@lingens.com
613-374-2091