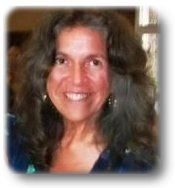 Verona News
by Debbie Lingen
debbie@lingens.com

Previous Verona News Column Issues
Published February 13, 2014
Prince Charles Public School was abuzz with excitement on Thursday February 6. At 9:45 am an auditorium full of students skyped with Olympian Mike Smith. Mike was getting ready to leave for Sochi but took special time to talk to his enthusiastic fans. I couldn't attend because of a cold but cub reporters, Hannah a grade 7 student at PCPS and Lorrinda a grade 4 student filled in for me and gave me the low down.
The school was a colourful display of red and white. Hannah, Lorrinda and their classmates had decorated posters of winter sports, Canadian flags and replicas of Mike Smith's jersey and plastered the halls with these Olympic posters. That Thursday every student was dressed in red and white. They were all excited to see Mike Smith again. Lorrinda remembered Mike dropping by last year to meet the students in person. Hannah thought it was a great experience for students to meet such an inspirational person who has done so much in his life. Lorrinda and Hannah and the rest of Verona will be eagerly watching the Olympics, the men's hockey team and Verona's own Mike Smith.
I asked the cub reporters what words of encouragement would they like to send to Mike. Hannah said, " Never stop believing in yourself" and Lorrinda said, " Go for the gold. You can do it." Thanks girls! I think we are all behind those sentiments as well.
Naseem Murji is hosting a Henna Party. Henna painting or "Mehndi," a Hindi word refers to both the plant-based paste and the process of applying henna designs, originated in India. Remarkable for their intricate patterns and rich reddish-brown color, henna tattoos were traditionally applied to the hands and feet of a young bride to mark her passage into womanhood. The party will take place this Saturday, February 15 from noon to 4 pm at the Verona Convenience Store. The cost is $10 per hand. No reservations are needed. For more information call Naseem at 613- 374-5789.
Monday February 17 is Family Day. What better way to spend the day than at this free event, the South Frontenac Winter Carnival, from 11 am to 3 pm at the Frontenac Community Arena (4299 Arena Boundary Road, Piccadilly) . All events are free. There will be ice skating, horse drawn wagon rides, games & prizes, snowshoe races and an obstacle course. Free outdoors BBQ with hot dogs, hamburgers, hot chocolate, coffee, water and marshmallows. Bring your stick for roasting marshmallows at the fire pit & warm up too! Special draw for volunteers only at 2:00 p.m. Volunteers can be from any non-profit organization. Ballots will be available at the Frontenac Arena door or by contacting your District Recreation Committee members. This event is sponsored by the South Frontenac Recreation Committee.
Debbie Lingen
For more information about Verona, Ontario please contact:
Debbie Lingen
debbie@lingens.com
613-374-2091