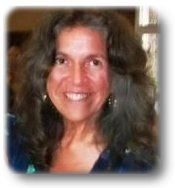 Verona News
by Debbie Lingen
debbie@lingens.com

Previous Verona News Column Issues
Published February 27, 2014
What an amazing Olympics Games! Our stunning victories in Men's and Women's Hockey and Curling were wonderful to watch. We had such pride in our country as we watched the Olympians sing the Canadian National Anthem as our flag rose to the top of the podium. Way to go Canada!!
Only one more day to purchase dog tags for Bowser for $15. The fee for a dog tag increases to $30 on March 1. Tags can be purchased at Asselstine Hardware or Rona Hardware.
The Grace Centre is looking for Frontenac and area artists. The newly renovated Grace Community Centre in Sydenham is a beautiful and spacious multi-use venue which houses art exhibits and concerts. Each visual artist will have about 20 minutes to give a talk introducing their background, techniques, inspiration, philosophy, etc, including slides, photos, or further originals. This will help build links between artists and community. For more information contact: Kathryn O'Hara, 613-376-6477 or kathryn.ohara@sfcsc.ca or visit www.sfcsc.ca
Southern Frontenac Community Services Corporation is presenting a 5-week Speaker Series on health and wellness topics. The first session will start Monday, March 3 from 1 to 3 pm. Topics will be Elder Abuse and Hearing Health. If you are interested in attending, the cost is free but they request that you call 613- 376-6477 and ask for Lorraine Creighton, so that they have an idea on how many people will be attending the series. Refreshments will be served and free promotional information will be available.
Debbie Lingen
For more information about Verona, Ontario please contact:
Debbie Lingen
debbie@lingens.com
613-374-2091