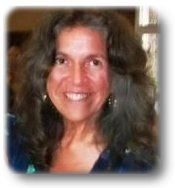 Verona News
by Debbie Lingen
debbie@lingens.com

Previous Verona News Column Issues
Published March 13, 2014
Batter up! Baseball season is about to begin. The Frontenac County Minor Softball Association softball registration for the Verona and Hartington areas will take place Wednesday, March 26 at the Princess Anne Centre (Library) in Hartington from 6 pm to 8:30 pm. Registration will also occur at the Verona Lions Center in the Lion's Den on Saturday, March 29 from 12 pm to 2:30 pm. For more information contact: Mary Jo Dowker at 613-374-3275 or ronmaryjo.dowker@gmail.com.
Another great festival season is about to begin. A potluck dinner and festival meeting to celebrate the success of last year's Verona Cattail Festival and to start planning for this year will be held Tuesday, March 18. Anyone interested in finding out more about the Cattail Festival and interested in volunteering is most welcome. All volunteers from previous years have an open invitation to join. Come meet a great bunch of people who enjoy making Verona a fun place to live. See how you can take part in another successful Festival. Bring a dish and say hello! The Verona Lions Club Hall, 6 pm to 9 pm.
The Verona Community Association Annual General Meeting will also be held Tuesday, March 18 right after the potluck at the Verona Lions Hall and before the festival meeting. The VCA is a group of volunteers who proudly sponsor projects and events that enhance our community through celebration, beautification and helping one another. They sponsor events such as the Music in the Park concerts, the Verona Cattail Festival, the Flower Barrel contest and Christmas In the Village.
Prince Charles Public School Parent Council is selling white spruce, white pine and sugar maple seedlings for $2 a tree. Proceeds will help raise money for school uniforms and a new sound system Order through the school at 613-374-2003 or online on their website http://princecharles.limestone.on.ca. The school will email you when you can pay and pick up for your trees in mid-April.
Join the Grandmothers by the Lake in a fundraiser for African grandmothers on April 5 from 2 to 4 pm at Trinity United Church. Guest speaker will be Ed Lawrence, Canada's gardening guru and guest of CBC's Ontario Today program. He will answer all your gardening questions . Cost $15.00 per person. Advance tickets are now available. Contact Adele Colby, 613-375-8845 or Marni Pedersen 613-374-9929
Debbie Lingen
For more information about Verona, Ontario please contact:
Debbie Lingen
debbie@lingens.com
613-374-2091