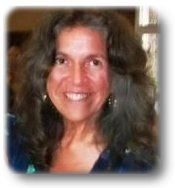 Verona News
by Debbie Lingen
debbie@lingens.com

Previous Verona News Column Issues
Published March 20, 2014
I had a sneak preview of Lee Casement's new release CD "In The Guestroom Part 3: Redemption in Disguise" and I loved it. Lee will hold the official CD Release Event on Friday, March 28 at The Next Church, 89 Colborne St., Kingston, 7:30 pm. This is a great opportunity to see Lee and all the local talent featured on his CD performing live. Cover: pay what you can.
Join the Grandmothers by the Lake in a fundraiser for African grandmothers on April 5 from 2 to 4 pm at Trinity United Church. Guest speaker will be Ed Lawrence, Canada's gardening guru and guest of CBC's Ontario Today program. He will answer all your gardening questions . Cost $15.00 per person. Advance tickets are now available. Contact Adele Colby, 613-375-8845 or Marni Pedersen 613-374-9929
South Frontenac Township is holding a Photo Contest. Share with the township how you see South Frontenac! They are interested in photos to use on their website and other South Frontenac publications. Send in your photos that depict activities and events throughout the four seasons, such as family skating on the lake, fun at the Verona Cattail Festival, Canada Day, Duct Tape Boat Races. if you or your family are having fun, they want to see it. Send your entries to admin@southfrontenac.net include your name and phone number as well as the location of the photo. First Place $75. Second Place $50. Third Place $25. Winners will be notified by email the week of May 5. For full contest rules visit the South Frontenac Township website. http://www.southfrontenac.net/en/index.asp
The Frontenac County Minor Softball Association softball registration for the Verona and Hartington areas will take place Wednesday, March 26 at the Princess Anne Centre (Library) in Hartington from 6 pm to 8:30 pm. Registration will also occur at the Verona Lions Center in the Lion's Den on Saturday, March 29 from 12 pm to 2:30 pm. For more information contact: Mary Jo Dowker at 613-374-3275 or ronmaryjo.dowker@gmail.com.
Debbie Lingen
For more information about Verona, Ontario please contact:
Debbie Lingen
debbie@lingens.com
613-374-2091