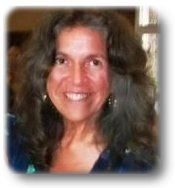 Verona News
by Debbie Lingen
debbie@lingens.com

Previous Verona News Column Issues
Published April 3, 2014
Normally on April 1, if my son had woken me up with "there is a raging blizzard outside!, " I would have laughed, knowing it to be an April Fool prank. However this year I wouldn't have batted an eye, just resigned myself to Mother Nature's cruel joke. April has finally arrived and the worst is now behind us. We have all emerged from our forced hibernation and Verona is getting ready to be a hub of activity. Already groups have met and started planning for festivals, concerts, derbies and jubilees. We are so ready!!
Join the Grandmothers by the Lake in a fundraiser for African grandmothers on April 5 from 2 to 4 pm at Trinity United Church. Guest speaker will be Ed Lawrence, Canada's gardening guru and guest of CBC's Ontario Today program. He will answer all your gardening questions . Cost $15.00 per person. Contact Adele Colby, 613-375-8845 or Marni Pedersen 613-374-9929
There will be a public meeting on The Verona Corridor Study on Monday April 7, 7 PM at the Verona Lions Hall. The potential solutions to Verona's traffic problems will be made public. You are all invited to attend.
The Verona Lions Club is having A Chili and Games Day on Saturday April 5 from 2:30 to 7 pm. Fun for the whole family. There will be a variety of card and board games. A face painter will be on hand as well. Chili, salad, bun, dessert and drink will be served. $8 for adults, $3 for children under 12. Family rate $20. Verona Lions Hall
The Grade 8 Parent Committee is holding a Ham Bingo on Tuesday April 15. Doors open at 6:30, games start at 7 pm. Prince Charles Public School
Drop by the next Verona Cattail Festival meeting and discover what this year's festival is all about! What better way to get involved in the Verona community than to volunteer? Whether you can help for the entire two day festival or just for an hour or two, your contribution is invaluable to the festival. The Festival always welcomes new faces. Tuesday April 15, 7 pm at the Verona Lions Hall. For more information call Wayne Conway 613-374-3807.
Debbie Lingen
For more information about Verona, Ontario please contact:
Debbie Lingen
debbie@lingens.com
613-374-2091