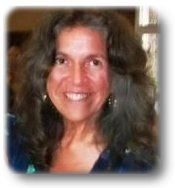 Verona News
by Debbie Lingen
debbie@lingens.com

Previous Verona News Column Issues
Published April 10, 2014
OK, this is not funny. I aged visibly when I read the news on the front page of last week's Frontenac News. The News had been sold. How could our wonderful paper sell out to someone out of town, heck out of province! Someone who doesn't know our wonderful country homey paper and even wants to impose a dress code. No matter what assurances the new owner gave, I knew our paper was going to change. Sick feeling aside, I continued to read the paper. Then on page two I read how spring had been delayed due to non-removal of winter decorations and then I knew that once again I had been flummoxed. Come on, Jeff have you no shame? I swore two years ago that this would not happen again; that I would not fall prey to your devious April Fool's prank and yet you got me again, hook, line and sinker. OK that's it, I'm ready for you next time (until of course, the next time.)
ZUMBA Fitness classes are now in Verona. ZUMBA is a Latin dance inspired fitness class for all ages, where the participant can modify and simplify each move as their body dictates and no dance or fitness background is required. Classes run every Thursday from 7 pm to 8 pm at the Verona Lion's Hall with registration beginning at 6:30pm. The cost is $10 per person and children ages 12-16 are $5. Comfortable fitness shoes and workout clothing, a large water bottle, a small towel, and a smile are required. For further information contact Lori at 613 -374-3518.
The Grade 8 Parent Committee is holding a Ham Bingo on Tuesday April 15. Doors open at 6:30, games start at 7 pm. Prince Charles Public School
The next Verona Cattail Festival meeting will be held Tuesday April 15, 7 pm at the Verona Lions Hall. Plans are being made for the 19th annual Festival. We always welcome new volunteers. For more information call Wayne Conway 613-374-3807.
Frontenac Farmers Market is back with their Annual Easter Market on Saturday, April 19. All your favourite Market Vendors will be on hand with lots of tasty treats. 9 am to 1 pm. Verona Lions Hall.
There will be a dinner, dance and silent auction on Friday, April 11 at the Verona Lions Hall to a family who were left homeless when fire destroyed their home. A roast pork dinner with all the trimmings including homemade pie will be served at 6. Live music bands and dance will start at 7. Ongoing silent auction and fundraising games. Cash bar provided by the Verona Lions. Tickets are $15 per person or $35 family rate and are available from the St. Paul's United Church office in Harrowsmith 613-372-2525 or from Marni Pedersen 613-374-9929.
Debbie Lingen
For more information about Verona, Ontario please contact:
Debbie Lingen
debbie@lingens.com
613-374-2091