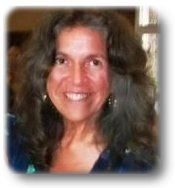 Verona News
by Debbie Lingen
debbie@lingens.com

Previous Verona News Column Issues
Published June 5, 2014
Have you noticed the eight spectacular flags on the Verona Bridge? They depict summer in all its glory with cardinals, sunflowers and other summer themes. Thanks to the Verona Community Association for purchasing the flags, the township for putting the flags up and to Linda Bates for spending hours custom fitting the flags to fit the brackets on the bridge.
Don't miss Prince Charles Public School final blockbuster event of the year-Panther Palooza on Friday, June 6. The fun starts at 6:30 p.m. There will be a BBQ, activities for the kids, a live and silent auction, performances by the PCPS Idol finalists on the main stage, and a performance by Bauder Road. For more information contact Nicki Gowdy at bus524@hotmail.com or 613-374-5708.
Kudos to teacher Kevin Wenkoff and the Prince Charles Eco team for achieving Gold level certification for the school's eco initiatives. Gold level status indicates that the school has taken a comprehensive approach to implementing the Ecoschool program and has achieved significant results in each section of certification. The team worked extremely hard this year, garnering grants, building a new outdoor garden and classroom complete with composters. Special thanks to all the parents who helped build the garden and support school and council eco initiatives such as the seedlings sale and Bag2School fundraisers. For more information about this exciting Ecoschool program log onto www.ontarioecoschools.org
The 1st Verona Girl Guides joined over 8,000 girl members at the Ontario Girl Guide Rally at Canada's Wonderland on May 31. They would like to give a very warm thank-you to the Verona Pentecostal Church and to everyone who supported their spring cookie campaign. Girls ages 9-11 are welcome to join us at the first meeting in the fall on September 15, 2014. More information can be found at www.ontarioguides.org.
Bellrock Hall will be hosting a group of local musicians on Saturday, June 7. Local entertainers George Reynolds and Logan Murray will be performing a variety of folk, blues and pop tunes. Sing along or just sit back and reminisce as they sing all your favourite melodies from the sixties, seventies, and beyond. 7:30 pm. Freewill offering.
Paul's United Church, Rd 38 Harrowsmith will be having a huge plant sale on Saturday, June 7 from 9 am until sell-out. There will be a wide selection of perennials, heirloom tomatoes, annuals, shrubs and houseplants. Rain or shine, they will be set up on the front lawn.
Debbie Lingen
For more information about Verona, Ontario please contact:
Debbie Lingen
debbie@lingens.com
613-374-2091