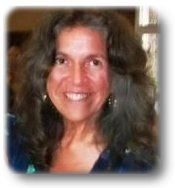 Verona News
by Debbie Lingen
debbie@lingens.com

Previous Verona News Column Issues
Published June 12, 2014
The Frontenac Fury Hockey League is holding a fundraiser run on Sunday,June 22. The run will be held at North Frontenac Rink. There will be a 1 km, 5 km and 10 km run/walk Free gift to people that sign up. To sign up , log onto http://www.events.runningroom.com/site/?raceId=10723
St. Paul's United Church, Hwy 38 Harrowsmith will be hosting a Turkey and Strawberry Supper on Saturday, June 21 from 4:30-6:30. Turkey, a variety of salads and cake topped with fresh strawberries and ice cream will be served. Adults $12, Youth over 6, $6. Family rate $30. Take out is available. For more information, call the church office at 613-372-2525.
The popular "Music in the Park" summer concerts will be held again this summer. The concerts will be held at McMullen Park and Beach in Verona. The first concert scheduled for Sunday June 29, from 1 pm to 3 pm, will feature Anne Archer and the Celtic Kitchen Party . Subsequent concerts will be held on Sunday July 20 featuring Chuckwagon Express playing Classic and Traditional Country music and Sunday August 25 with 'The Monarchs' playing 60s to 80s Rock and Roll. There is no admission charge and parking is free. Attendees are asked to bring their own lawn chairs. The canteen will be open for refreshments. This year there will be a Barbeque starting at noon. The Verona Cattail Express will also be on hand to take the kiddies for rides. This is a Verona Community Association event.
Many new volunteers have stepped up to the plate and offered their services to the Verona Cattail Festival, which will be held August 9 and 10. However the festival needs more volunteers. Even if you only have a few hours of volunteer time to offer, you are most welcome. There are spots for adult and student volunteers. Come out, volunteer and have a lot of fun at the festival. New volunteers are also welcome to attend the Verona Cattail Festival Meeting on Tuesday, June 17 at the Verona Lion's Club Hall, Verona Sand Road. 7 pm to 9 pm. You don't want to miss this meeting. Final touches are being added to make this festival the best ever!
The Portland District and Area Heritage Society presents its 12th Annual Old- Fashioned Strawberry Social. There will be home-made shortcake biscuits made from a heritage recipe, with real whipped cream and loaded with luscious strawberries. Saturday, June 28, from 10 am to 2 pm at the Verona Lions Club. $6.50 for adults, $3.50 for kids under 12; coffee, tea or cold drink included. Take out will be available.
Debbie Lingen
For more information about Verona, Ontario please contact:
Debbie Lingen
debbie@lingens.com
613-374-2091