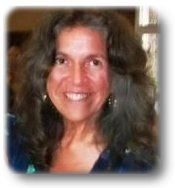 Verona News
by Debbie Lingen
debbie@lingens.com

Previous Verona News Column Issues
Published June 19, 2014
Have you had a chance to visit the boutique 'Style Revival". Style Revival offers high quality, gently used clothes for men, women and children. The "Style Revival" boutique looks and feels like a small store in a larger centre, but the difference is that the clothes and accessories are free. Kielo Carlson who runs the boutique vets all the clothes herself to ensure quality. Shopping hours are every Wednesday and Thursday from 10 to 1 pm in the basement of Verona Free Methodist Church. Kielo will also start opening every other Saturday to accommodate shoppers who work during the week. The boutique will be open this Saturday, June 21 from 9 am to 1 pm. For more information call Kielo Carlson 613-374- 5289
The Portland District and Area Heritage Society presents its 12th Annual Old- Fashioned Strawberry Social. There will be home-made shortcake biscuits made from a heritage recipe, with real whipped cream and loaded with luscious strawberries. Saturday, June 28 from 10 am to 2 pm at the Verona Lions Club. $6.50 for adults, $3.50 for kids under 12; coffee, tea or cold drink included. Take out will be available.
BellRock invites your family to an afternoon of country music and fun. Texas Tuxedo will be performing their best country tunes. Hotdogs and a canteen available. Kids, wear your cowboy hats, and collect a special prize from the canteen. Event will be happening, rain or shine at the Bellrock Community Center ( the old schoolhouse). Saturday, June 28 from noon to 4 pm. Free will offering.
The first "Music in the Park" concert for the summer kicks off Sunday, June 29, at McMullen Park and Beach from 1 pm to 3 pm. This concert features Anne Archer and the Celtic Kitchen Party. There is no admission charge and parking is free. Attendees are asked to bring their own lawn chairs. The canteen will be open for refreshments. This year there will be a Barbeque starting at noon. The Verona Cattail Express will also be on hand to take the kiddies for rides. This is a Verona Community Association event.
Debbie Twiddy sends us this update, "George Reynolds and his buddies Logan Murray and Mark provided a fantastic concert June 7 in BellRock. George's guitar playing was excellent. Some very intricate finger-picking accompanied his resonant voice, as he played songs from nearly every category and era. Logan provided a solid 45 minutes of original songs--witty, musical, and lively blues tunes. The small but enthusiastic audience is looking forward to hearing them come again."
The Verona Lions Club will be hosting the 63rd Annual Jamboree on Friday, July 4, and Saturday, July 5 from 6 pm on. The big change this year is that the Jamboree will also be held on Sunday, July 6, from 12 noon to 7 pm. There will be midway rides, mini golf, games of chance, bingo and famous Jamboree burgers and fries. This event draws a large crowd from all over this area and it has become a meeting place for many friends and families.
Debbie Lingen
For more information about Verona, Ontario please contact:
Debbie Lingen
debbie@lingens.com
613-374-2091