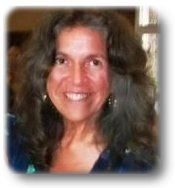 Verona News
by Debbie Lingen
debbie@lingens.com

Previous Verona News Column Issues
Published June 26, 2014
This is going to be a busy week trying to fit in all the activities scheduled for Verona and area, but it will be fun trying. Starting early this Saturday morning, June 28, we will visit the friendly farmers and craftsmen at the Frontenac Farmers Market located at Prince Charles Public School and purchase our weekly supply of fresh produce and home-made preserves. Then we are off to the 12th Annual Old- Fashioned Strawberry Social being held from 10 am to 2 pm at the Verona Lions Club. We will have a serving of their delicious home-made shortcake biscuits made from a heritage recipe, with real whipped cream and loaded with luscious strawberries. $6.50 for adults, $3.50 for kids under 12; coffee, tea or cold drink included. Take out will be available. This is a Portland District and Area Heritage Society event.
With appetite well sated, we will take a short jaunt to BellRock and enjoy an afternoon of country music and fun. Texas Tuxedo will be performing their best country tunes. Hotdogs and a canteen available. Kids, wear your cowboy hats, and collect a special prize from the canteen. Event will be happening, rain or shine at the Bellrock Community Center (the old schoolhouse). Noon to 4 pm. Free will offering.
Sunday, June 29 brings more great music. We will enjoy the Celtic sounds of Anne Archer and the Celtic Kitchen Party at McMullen Park and Beach. This is a free concert and starts at 1 pm to 3 pm. We are asked to bring own lawn chairs. We will arrive a little early for the barbeque which starts at noon. The Verona Cattail Express will also be on hand to take the kiddies for rides. In case of heavy rain or thunderstorms the concert will be held at the Verona Lions Club. This is a Verona Community Association event.
We will be in Harrowsmith to celebrate Canada Day with the July 1 parade and a day of festivities in Centennial Park. The Verona Cattail Festival volunteers and our beloved mascot Cameron will be participating in the parade, which starts at 10 am. Then we will stay to enjoy the many events that will be in the park, topped off with a spectacular display of fireworks in the evening. Can't think of a better way to spend Canada Day!
We will rest up for a few days and be raring to go for the 63rd Annual Lions Jamboree which starts on Friday, July 4, and Saturday, July 5. On both days the event starts at 6 pm. The big change this year is that the Jamboree will also be held on Sunday, July 6, from 12 noon to 7 pm. There will be midway rides, mini golf, games of chance, bingo and famous Jamboree burgers and fries. This is a Verona Lions event.
Good news for quilters. The Trinity Quilters will continue to meet during the summer on the first and third Wednesdays of July and August. The Trinity Quilters Group meet in Trinity United Church in Verona from 9 am to 12 noon. Their next meeting is July 2 and they welcome new members. For more info, call Ann at 613-374-2516.
Debbie Lingen
For more information about Verona, Ontario please contact:
Debbie Lingen
debbie@lingens.com
613-374-2091