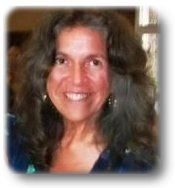 Verona News
by Debbie Lingen
debbie@lingens.com

Previous Verona News Column Issues
Published July 3, 2014
The 63rd Annual Lions Jamboree starts on Friday, July 4, and Saturday, July 5. On both days the event starts at 6 pm. The Jamboree will also be held on Sunday, July 6, from 12 noon to 7 pm. There will be midway rides, mini golf, games of chance, bingo and famous Jamboree burgers and fries.
Get hooked on free family fishing! Two fishing events are taking place over the next two Saturdays. ( July 5 to 12) For these events, Canadian residents do not require a fishing license. The Portland District Firefighters Bass Fishing Derby will hold their annual event on Saturday July 5. Fish any back lake and weigh in at 4808 Holleford Road, Hartington Fire Hall from 9am to 5 pm. Top prize 14 ft Lund Boat with EZ load trailer. Lots of prizes for kids and draw prizes too, even if you don't fish you can still win! Enjoy a fun day of fishing to support the Portland District Firefighters! Tickets $15 each at Leonard's Fuels in Hartington. For more details contact Kyle at 613 305 1161.
The 5th Annual Verona Family Fishing Day will be held on Saturday, July 12 from 9 am to 1 pm at Verona [Rock] Lake. Prizes for all kids under 16. Free BBQ with hotdogs, snack, juice or water for registered participants. Bring your boat or fish from the dock. Please pre-register with Linda Bates at 613-374-1307 to reserve your spot! This is a free event brought to you by the Verona Community Association.
Vocal Legacy presents three Southern Gospel Concerts in July. These concerts will showcase this trio's heart and musical ability with a mix of high-energy songs and storytelling ballads. On Sunday, July 6 they will appear at Centennial Park, Deseronto at 6:30 PM. They will be in Verona on Sunday, July 20 at the "What's Brewing" event , 10 am at the Verona Free Methodist Church. They will entertain at Bethel Camp in Odessa Sunday, July 26 at 7 PM. For more information call 613- 396-3841, 613-374-2587, or visit www.vocallegacy.com.
Children who attend Senior Kindergarten up to Grade 6, are invited to the "Gangway to Galilee" vacation Bible school at the Cole Lake Free Methodist Church. It will be held July 14 to 18 from 10 am to 11:30 am. There will be bible stories, crafts, games, and snacks. Contact Jean Freeman at 613-374 -2968.
Debbie Lingen
For more information about Verona, Ontario please contact:
Debbie Lingen
debbie@lingens.com
613-374-2091