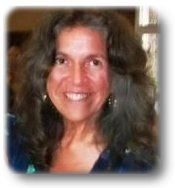 Verona News
by Debbie Lingen
debbie@lingens.com

Previous Verona News Column Issues
Published August 28, 2014
It's Garlic Festival time! This Saturday, celebrate the stinky rose. Come early and enjoy Verona's final festival for 2014. There will be lots to eat and sample. It will be a fun day for the whole family. The Garlic Festival proudly hosts the Eastern Ontario Garlic Awards, with prizes for the best single bulb, 12-variety display, educational display and braid. Guest chefs will demonstrate how to cook some of their favourite recipes. There will be wine and beer tasting from a local winery and brewery. The festival will be open rain or shine, outdoors or indoors at the Verona Lions Centre, Verona Sand Road, Saturday August 30, 9 am to 2 p.m.
Verona Diners Club for adults, ages 55 plus, will be held Thursday, September 4. The program provides full-course, catered meals with the flexibility to meet varying dietary needs. For a cost of $11 per person, you will enjoy a mid-day meal and entertainment. Noon at the Verona Lions Club. Reservations are required. Call 613- 376-6477. South Frontenac Community Services
Don't miss "Art in the Saw Mill" a local Art Show featuring works by ten of our local artists and artisans on Sunday, September 7. The ten artists and their works are Gina Ritchie, Knitting and Spinning; Judy Skeggs, Quilts; Elaine Farragher, Nature, heritage, and portraits; David Gilmore, Watercolour and Acrylics; Sharon Sole, Photography; Jill Harris, Landscapes; Jill Ferguson, painter; Virginia Lavin, Painter; Stephen Duerst, Sculptor and Ted Stewart, Bird Carver. The show will run from 1 pm to 4 pm. The Old Saw Mill is located at 6037A Verona St., Verona. Follow the signs up the driveway and left past the house. Parking on street (not the driveway)
Debbie Twiddy submitted this interesting info. "Who says women can't change a flat! Our cycling group from BellRock is active on Tuesday mornings and it is only a matter of time before somebody gets a flat tire or other minor problem with a bike. Graeme from Frontenac Cycle recently gave a workshop for us, demonstrating tune-ups and simple bicycle repairs. We brought in our own bicycles and he used them to demonstrate how to fix a flat, how to adjust and lubricate a bike, and several other simple trouble-shooting tricks. And he has promised to join us for a ride out here sometime in the near future to give us some cycle touring techniques. Thanks to Graeme for generously donating his time. And, folks, come out and join us. Tuesdays 9 am at BellRock Hall. Contact Debbie (dmtwiddy2002@yahoo.ca) or Virginia (613-374-2344) to confirm details for any given week."
Cole Lake Free Methodist Church Community Bake and Yard sale will be held on Saturday, September 13, from 9 am to 2 pm at the corner of White Lake Road and Road 38. All proceeds will be given for Drew Cumpson's upcoming expenses. Those wishing to donate items may drop them off at the church parsonage on Sunday mornings or on Friday, September 12 from 3:00 p.m. to 7:00 p.m. For more information contact Cheryl Silver at 613-374-3250 or Geri Teeter at 613-375-8355.
Debbie Lingen
For more information about Verona, Ontario please contact:
Debbie Lingen
debbie@lingens.com
613-374-2091