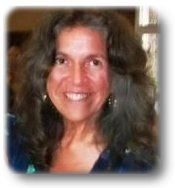 Verona News
by Debbie Lingen
debbie@lingens.com

Previous Verona News Column Issues
Published October 9, 2014
Verona has had sightings of bears within the village in the last few weeks. The Ontario government has a website on what to do, who to call and how to prevent an encounter with a black bear. Log onto www.ontario.ca, which will bring up a search page. Type in " bear problem". This will take you to the page "Report a bear problem (Bear Wise)". Since 2004, Ontario's Bear Wise program has been educating people about bears, how to avoid attracting bears and how to keep communities safe. The site tells us that black bears are often drawn to populated areas looking for food sources, such as garbage or bird feed. Be informed.
Girls and boys, ages 9 to 13, are invited to take part in a Youth Cooking Project at Trinity United Church. This is a golden opportunity for children to try out recipes with a qualified chef, learn about nutritious, delicious, healthy foods, plus aspects of kitchen safety, hygiene in the kitchen, and careers in the food industry. The dates and time of the program are Saturdays, October 18, November 8, 22 and 29 and December 13 from 9:30 am to 11 am. They are looking for a 5-week commitment on the part of the children, supported by their family. The free program can accommodate 10 local children. The first to phone will be accepted into the program. If interested, phone and leave a message for Linda Brown 613-374-9990.
Doug Lovegrove is researching the 146th Battalion which was the World War I unit that formed in the Frontenac's (later the Frontenac Regiment). They were shipped overseas in Sept 1916. When they arrived in England, the unit was absorbed by the 95th Battalion, 12th Reserve Battalion or the 4th Canadian Mounted Rifles. If your ancestors joined up as part of the 146th Battalion, your information would be appreciated. If your local church, Legion or service club has a memorial plaque or honor roll, please send a photo or let Doug know so he can get a picture for future reference. Check your family records and if possible, help with the research. You can contact Doug Lovegrove by email: the146Battalion@gmail.com or telephone 613-374-1442. The research will be available for view when it is completed.
BellRock Hall goes country! Presenting Don Cochrane with special guests George Andrew Vanhorn and Ashley May on Saturday, October 18, 7:30 PM. Tickets are $10 each and are available at Verona Hardware, Asselstine's Hardware and Food Less Travelled.
Are you on the Voter's List? A Voter Information Letter will be mailed directly to electors in the 2nd week of October. If you don't receive this letter, call the Township office at 613 376 3027 or drop in to find out if you are on the voters' list for this October's Municipal and School Board Elections. To make it easier they have added extra hours, Wednesday, October 15, 5 to 7 pm, Wednesday, October 23, 5 pm to 7 pm and Saturday, October 25, 9 am to 12 noon.
Debbie Lingen
For more information about Verona, Ontario please contact:
Debbie Lingen
debbie@lingens.com
613-374-2091