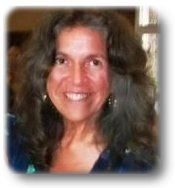 Verona News
by Debbie Lingen
debbie@lingens.com

Previous Verona News Column Issues
Published October 30, 2014
Cancelled. Karaoke night at Bellrock Hall is cancelled for November.
The Annual Craft and Bake Sale sponsored by local crafters and organised by Joyce Casement will be held Saturday, November 1. Local crafters will be selling hand knitted, sewn, and crocheted gifts as well as a variety of delightful seasonal pieces. Bake tables. Lunch and snacks will be available. Free admission. Trinity United Church. Verona. Saturday Nov. 1, 9 am to 2 pm
Congratulations to Kylie Hickey, age 7, who won the colouring contest that was held at the 5th Annual Verona Family Fishing Day in July. Kylie received a prize package from the Ontario Federation of Anglers and Hunters containing a variety of fishing lures, fishing rod, inflatable dinghy and hat.
The production "The (Almost) True Story of Hansel and Gretel" will play at Prince Charles Public School. Performances are on Saturday, November 1 at 7 pm and Sunday November 2 at 2 pm. Tickets are $12 for adults and seniors and $8 for children 12 and under. Tickets can be obtained at the door or at The Verona Convenience Store, Verona Drug Mart, Verona Hardware and Asselstine Hardware..
St. Paul's United Church, Hwy 38 will be hosting their annual and very popular Country Craft and Bake Sale on Saturday, November 8 from 9 am to 2 pm. There will be over 20 local crafters in attendance with a large array of items for sale including the popular St. Paul's bake table with lots of tempting treats including homemade pie. Chili lunch for just $5! Multi-prize draws. St. Paul's Sunday School will be selling Christmas items, houseplants and homemade candy in support of the Verona Community Association Christmas for Kids and the Christmas Food Hampers. If you would like to book a table, please contact Marni at 613-374-9929. Cost is $15/table.
Don't put those walking shoes away. The Verona Walking Club will start again on Tuesday, November 11. The club will meet for a walk inside the Verona Lions Hall every Tuesday and Friday morning from 9 am to 10 am. All you need is a loonie per session and your running shoes.
Debbie Lingen
For more information about Verona, Ontario please contact:
Debbie Lingen
debbie@lingens.com
613-374-2091