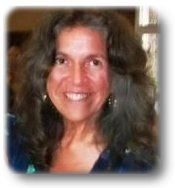 Verona News
by Debbie Lingen
debbie@lingens.com

Previous Verona News Column Issues
Published November 6, 2014
There will be a Country Craft and Bake Sale on Saturday, November 8 from 9 am to 2 pm at St. Paul's United Church, Harrowsmith. St. Paul's Sunday School will be selling Christmas items, houseplants and homemade candy in support of the Verona Community Association's Christmas for Kids and the Christmas Food Hampers.
Prince Charles Public School students will mark Remembrance Day on Tuesday, November 11. This year the ceremony will take place in the gym at Prince Charles Public School. There will be a ceremony, wreath laying, and minute of silence. The ceremony starts at 10:30 am. A special open invitation is extended to all veterans and Verona residents to attend and help us remember.
Don't miss the Rock N Roll Music Event at the Verona Lions Hall on Saturday, November 15. Three terrific local bands will be playing: Bauder Road, Ten Cent Hats and Feral Five and Friends. Doors open at 8 pm. Tickets are $20 and include a light buffet. There will be a silent auction. For more info or tickets contact Jamie Deline (613-331-6101) or Tom Revell (613-888-2429). Tickets also are available at Topper's Convenience, Verona Hardware and Nicole's Gifts. All Proceeds go to the Verona's Christmas for Kids Campaign.
Linda Bates sends us the following update on behalf of the Children of Haiti project. "Thank you for your support since 2008 for the Children of Haiti project. This January will be our last trip to Haiti. As a community we have donated medical supplies, clothing, food, dolls, water, dental, a library, cafeteria, farm plots, charcoal making, sewing classes, wood working classes, milk program and Calcium tablets. Our last collection of Pop cans weighed in at 200 kg. Thanks to the following organizations that donated the cans: Verona Lions Club, Verona Community Association, Harrowsmith Odd Fellows and Rebecca, CUPE 1480, as well as community business's and the community at large. Our team will not be collecting any more pop cans. Pop cans will now be collected by Linda Pero at 1-613- 888-8321 who will be making her first trip to Haiti in January 2015 with Impact Haiti Team. Linda Pero lives in Hartington and you can contact her for further information."
The Verona Diners Club, for adults ages 55 plus, will be held on Thursday, November 13 at noon at the Verona Lions Club. The program provides full-course catered meals and the flexibility to meet varying dietary needs. For a cost of $11 per person, you will enjoy a mid- day meal and entertainment. Reservations are required. Call 613- 376-6477. South Frontenac Community Services. Takeout meals are available
Need your flu shot? Flu clinics will be held at the Verona Medical Clinic on Thursday, November 13 from 9 am to 12 noon and Wednesday, November 19 from 3 pm to 8 pm.
Nicole's Gifts will be hosting the 5th Annual Christmas for Kids Shopping Night on Friday, November 14 from 5pm to 8pm. They will be offering food tasting, one night only specials and free draws. 10% of the evening's sales will be donated to the Verona Christmas for Kids Committee.
Debbie Lingen
For more information about Verona, Ontario please contact:
Debbie Lingen
debbie@lingens.com
613-374-2091