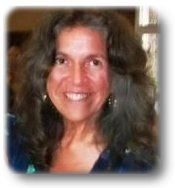 Verona News
by Debbie Lingen
debbie@lingens.com

Previous Verona News Column Issues
Published November 13, 2014
Enjoy the Rock N Roll Music Event at the Verona Lions Hall on Saturday, November 15. Three local bands will be playing: Bauder Road, Ten Cent Hats and Feral Five and Friends. Doors open at 8 pm. Tickets are $20 and include a light buffet. There will be a silent auction. For more info or tickets contact Jamie Deline (613-331-6101) or Tom Revell (613- 888-2429). Tickets also are available at Topper's Convenience, Verona Hardware and Nicole's Gifts. All Proceeds go to the Verona's Christmas for Kids Campaign.
Nicole's Gifts will host the 5th Annual Christmas for Kids Shopping Night on Friday, November 14 from 5pm to 8pm. They will be offering food tasting, one night only specials and free draws. 10% of the evening's sales will be donated to the Verona Christmas for Kids Committee.
Enjoy an afternoon of free family skating at the Frontenac Community Arena on Friday, November 28. 2 pm to 4 pm. Treat bags for all the kids.
The Christmas in the Village event will be held on Saturday, November 29. Spend the day with the family enjoying the free daylong celebrations. Children can participate in creating holiday crafts and play holiday games while enjoying snacks and listening to holiday music. Mr. and Mrs. Santa Claus will drop by and provide photo opportunities. Outside, the Verona Cattail Train and horse drawn wagon rides will be running. The VCA will serve hamburgers, chili and hot dogs. In the evening, Campfire Boys will provide the indoor entertainment and outside there will be firepits for roasting marshmallows. Eleven Christmas Trees will be decorated and then lit up in a Tree Lighting Ceremony. Free admission. 1 pm to 7 pm. Verona Lions Centre. Verona Sand Road. To decorate a Christmas tree and for more information on the day's events, log onto www.vourverona.com for full contest rules.
All aboard!! The Winter Train and The Frontenac Women's Chorus invite you to a "Journey to Christmas" - an international tour of traditional songs and carols of the coming season. A Gift Basket draw to support the Food Bank will be part of the fun. Refreshments will be served. Saturday, November 29 at the Verona Free Methodist Church, 7:30 pm. Admission is by Free-will.
If you could go back and re-experience some of the most intense moments, be they joyous or sad, would you? David Kemp is giving you a chance to live those days again interpreted through the writings of a collection of respected and well-loved authors. Using the work of British, Canadian and American authors, "A Child Growing Up" is a bittersweet journey through the world of childhood memories. Kempūs gift for the stage is well-known, and Bellrock Theatre is thrilled that he is willing to share his talent. Friday Nov 29, 6:30pm (ham and scalloped potato dinner and theatre) , Saturday Dec 6, 7:30 pm (theatre only.)Tickets: $20 for dinner + theatre, $12 for theatre only. Available at Asselstine Hardware, Verona Hardware, and Food Less Travelled in Verona. (some theatre tickets may be available at the door) See www.bellrockhall.ca for more details .
Debbie Lingen
For more information about Verona, Ontario please contact:
Debbie Lingen
debbie@lingens.com
613-374-2091