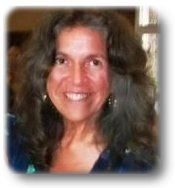 Verona News
by Debbie Lingen
debbie@lingens.com

Previous Verona News Column Issues
Published December 18, 2014
What a crazy weather year this has been, with a harsh, cold and long winter that lasted almost six months, and a very wet cool spring. Weather like this would normally have made for a very depressing time however there was so much to do in and around the village to take our minds off the weather. The different organizations, clubs and churches in Verona always seemed to have some new and exciting events to tide us over the harsh months. And when spring thaw caused flooding to many homes, friends and neighbours pulled together to help set up sandbags, bring meals and helped alleviate the situations. Verona has a great heart. We pull together as a community. Kudos to all those who make Verona such a great place to live in. I am looking forward to all the new activities and events in 2015!
The Christmas for Kids collection jars have been distributed throughout the village in various stores and businesses. Any unwrapped new toys, books and clothing can also be dropped off at the Verona Hardware Store and Asselstine Hardware. Your generosity will help make this a special Christmas for a lot of Verona and area children and their families.
With winter upon us, South Frontenac Township reminds us that parking of vehicles on Township roads and Village streets from midnight to 7 am in not permitted from December 2014 to March 31, 2015.
Join us Christmas Day for a fun packed, music filled day with a delicious Christmas feast served up. This is a free event and is open to Verona and area residents. There will be crafts for the children and the Verona Cattail Express will be giving rides. (weather permitting.) The fun starts at 10:30 am and the turkey dinner with all the trimmings is served at noon. Come early and enjoy some good old Verona hospitality. For more details or if you need transportation to the event, call Joyce Casement at 613-374-3406. Verona Lions Hall.
To all Frontenac News readers, a very Merry Christmas and a most Joyous New Year and some sage advise. "Approach the New Year with resolve to find the opportunities hidden in each new day. "~Michael Josephson, whatwillmatter.com
Debbie Lingen
For more information about Verona, Ontario please contact:
Debbie Lingen
debbie@lingens.com
613-374-2091