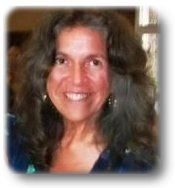 Verona News
by Debbie Lingen
debbie@lingens.com

Previous Verona News Column Issues
Published January 15, 2015
Drop by Trinity United Church for their popular "Winter Weekend Wake-Up Breakfasts" this Saturday, January 17. Scrambled eggs, sausage, toast and home fries for only $5. Your choice of tea, milk, juices, muffin or cup of coffee for $1 more. Breakfast will be served from 9 am to 11 am. Trinity United Church.
Dog Tags for 2015 are available at $15 each until February 28. After Feb 28, the fee increases to $30. Licenses can be purchased at Rona Hardware and Asselstine Hardware.
There will be a Diabetes Education session on Friday, January 23 at the Verona Medical Centre from 9 am to noon. Whether you have just learned that you have diabetes or have had it for many years, this will be a chance to share your experiences, ask questions and learn from each other. Anne MacDonald, Registered Dietician will be in attendance to discuss various aspects of diabetes management. Please contact Anne MacDonald at (613) 544-3400 x 3589 if you plan to be in attendance.
Debbie Lingen
For more information about Verona, Ontario please contact:
Debbie Lingen
debbie@lingens.com
613-374-2091