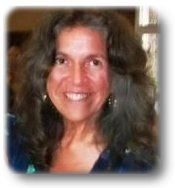 Verona News
by Debbie Lingen
debbie@lingens.com

Previous Verona News Column Issues
Published February 12, 2015
South Frontenac Township is holding a public meeting tonight on traffic flow and related safety concerns in the local area. At the meeting the recommendations and conclusions of the township's Road 38 Corridor Study will be presented. The presentation will be held at the Verona Lion's Club tonight February 12, and will start at 7pm.
The Verona Cattail Festival is celebrating its 20th anniversary this year. Get in on the planning to make this the best year ever for the Festival. The first volunteer meeting will be Tuesday, February 17. It will start with a potluck dinner at 6 pm with a meeting afterwards. Join the excitement of planning and meet a great group of volunteers. Newcomers are very welcome. Verona Lions Club, Verona Sand Rd.
Enjoy South Frontenac "Family Day Winter Carnival" on Monday, February 16, Frontenac Arena in Piccadilly, 11 am to 3 pm. Free hotdogs, hamburgers and hot chocolate. Bring your stick for roasting marshmallows. Thanks to a donation from Gilmour's on 38, they will be barbecuing 150 sausages in celebration of the County's 150th Anniversary! Get your free lunch and stick around for games and prizes, skating, horse-drawn wagon rides, snowshoe races and obstacle courses, marshmallow roasting, and more!
The Annual Family Fishing Day is being planned for July. It is a very popular event and brings a lot of families to McMullen Beach to enjoy a free day of fishing. Volunteers are needed to help make this event a success. The first meeting will be held Thursday, February 19 at the Lions Den in the Verona Lions Club. 7 pm to 8 pm.
A Diabetes Education Session will be held Thursday February 19 at the Verona Medical Centre. 9 am to noon. Whether you have just learned that you have diabetes or have had it for many years, this will be a chance to share your experiences, ask questions and learn from each other. Anne MacDonald, Registered Dietitian will be in attendance to discuss various aspects of diabetes management. Please contact Anne MacDonald at (613) 544-3400 x 3589 if you plan to be in attendance.
Happy 65th birthday to Linda Bates.
Debbie Lingen
For more information about Verona, Ontario please contact:
Debbie Lingen
debbie@lingens.com
613-374-2091