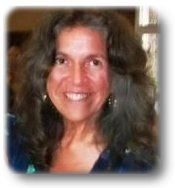 Verona News
by Debbie Lingen
debbie@lingens.com

Previous Verona News Column Issues
Published February 19, 2015
The Annual Family Fishing Day is being planned for July. It is a very popular event and brings a lot of families to McMullen Beach to enjoy a free day of fishing. Volunteers are needed to help make this event a success. The first meeting will be held tonight, Thursday February 19 at the Lions Den in the Verona Lions Club. 7 pm to 8 pm.
Grace Arts Committee is pleased to announce a group art exhibit featuring work from Verona area artists: Elaine Farragher, Jill Harris and Virginia Lavin. The exhibit at the Grace Centre is running now until March 26. A free reception and artist talk will take place at the centre on Sunday March 1 from 2 to 4 pm. The Grace Centre is located at 4295 Stage Coach Rd, Sydenham.
Wayne Conway, a director of the Verona Community Association sent in the following information. 30 people braved the extremely cold night to attend the township's Road 38 Corridor Study meeting. The presentations were well done and all questions were answered. The full report is on the Township website for a short period of time for those who wish to view it. Log onto http://www.southfrontenac.net Click on" Living Here" and then click on "Roads and Parking." In the short term, there will be some implementations made in 2015. New traffic speed controls with flashing lights for the school will be installed. The speed limit will be 40 km/hr for the safety of students during morning entry, lunch break and afternoon departure, otherwise the speed will be posted 50 km. Several 60 Km signs will be moved further South beyond Foodland. The Township will replace some speed signs with larger ones. Chevrons placed at the South from Foodland will mark a change in speed. It was also proposed that Road 38 dividing line would change to having a centre line with no on-street parking in the core of the village. This would be studied for feasibility if implemented. All in all, the meeting had very positive feedback and lots of ideas were suggested.
Just one more week to buy Bowser his dog tags for $15. After February 28, the price goes up to $ 30. You can purchase these locally at Asselstine Hardware and Rona Hardware.
Denis Flanagan will present "Investing in Your Garden" an informative presentation on ideas, trends and new plants for 2015. This gardening event will be held at the Verona Lions Club on Sunday March 8 from 2 pm to 4 pm. Denis will also be available to answer your gardening questions. Door prizes and give aways include a gardener's gift basket including four passes for Canada Blooms, Canada's Largest Garden and Flower Show.. Make connections with area horticultural societies and master gardeners. Admission is by advance ticket. There is no cost and no obligation but seating will be limited. For tickets and information contact the event sponsor Karen.MacLean@investorsgroup.com or 613-384-8973. Free tickets available from Asselstine Hardware and Revell Ford Lincoln.
Debbie Lingen
For more information about Verona, Ontario please contact:
Debbie Lingen
debbie@lingens.com
613-374-2091