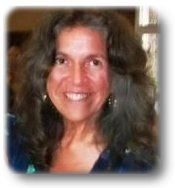 Verona News
by Debbie Lingen
debbie@lingens.com

Previous Verona News Column Issues
Published February 26, 2015
A Women's Drop in Group will be held at the Verona Medical Centre on Tuesday, March 3, 1:30 to 3 pm. Light refreshments will be served. A free drop-in support group, no registration required. A confidential, non-judgemental space to talk, connect and support each other to talk about issues women face. March's topic is: Looking at our relationship patterns. For more information, call Kim at 613-549-7850 or email kalbano@k3c.org Website: www.k3c.org
Master Gardener and HGTV host, Denis Flanagan presents "Investing in Your Garden" an informative presentation on ideas, trends and new plants for 2015. This gardening event will be held at the Verona Lions Club on Sunday, March 8 from 2 pm to 4 pm. Denis will also be available to answer your gardening questions. Door prizes and give aways. Admission is by advance ticket. There is no cost and no obligation but seating will be limited. For tickets and information contact the event sponsor Karen.MacLean@investorsgroup.com or 613-384-8973. Donations will be accepted for the Southern Frontenac Community Services Food Bank. Free tickets available from Asselstine Hardware and Revell Ford Lincoln in Verona, Memory Lane Flowers & Gifts and Southern Frontenac Community Services in Sydenham, Tiffany Gift Shop in Harrowsmith.
Prince Charles Public School Parent Council is selling eight varieties of tree seedlings for $2 a tree. Order through the school at 613-374-2003 or online on their website, http://princecharles.limestone.on.ca by March 31. Order early as quantities are limited. The school will email you when you can pay and pick up for your trees in April. Prince Charles is a certified EcoSchool at the Gold level for its environmental programs.
Lennox Theatre in Selby still needs to fill three roles for their upcoming play "Murder in Bloom". They need a nurse, a young nervous girl, and a young detective fellow. Car pooling is available. Contact Doug MacIntyre at 613-900-8115 for more details.
The Verona Community Association Annual General Meeting will be held Wednesday, March 11 at the Verona Lions Club, 7 pm. Discover what the VCA is all about. What does the organization do for Verona? This meeting is open to the general public and will be held at the Verona Lions Club, Verona Sand Rd.
The Prince Charles Public School Cookbook is a great idea for a gift or a welcome addition to your own cookbooks. The cookbook is a collection of favourite recipes collected from students, parents, and grandparents and published by the Parent Advisory Council. All proceeds will go to playground improvements. The cookbooks are $10 each and are available at the school and local businesses.
Debbie Lingen
For more information about Verona, Ontario please contact:
Debbie Lingen
debbie@lingens.com
613-374-2091