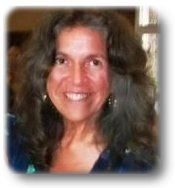 Verona News
by Debbie Lingen
debbie@lingens.com

Previous Verona News Column Issues
Published March 26, 2015
Stuff the Cruiser! The OPP will park a cruiser at Reid's Foodland in Verona on Saturday, March 28 from 10 am to 3 pm. Bring your non-perishable food items for the Southern Frontenac Community Services Food Bank and help stuff the cruiser full.
Batter up! The Frontenac County Minor Softball Association softball registration for the Verona and Hartington areas will take place Verona Lions Center in the Lion's Den on Saturday, March 28 from 12 pm to 2:30 pm. For more information contact: Mary Jo Dowker at 613-374-3275
Prince Charles Public School Parent Council is selling eight varieties of tree seedlings for $2 a tree. Order through the school at 613-374-2003 or online on their website, http://princecharles.limestone.on.ca by March 31. Order early as quantities are limited. The school will email you when you can pay and pick up for your trees in April. Prince Charles is a certified EcoSchool at the Gold level for its environmental programs.
Frontenac Farmers Market is back with their Annual Easter Market on Saturday, April 4. All your favourite Market Vendors will be on hand. 9 am to 2 pm. Verona Lions Hall.
Second Annual Frontenac Fury Fun Run will be held Sunday April 26 at the Frontenac Arena , 4299 Arena Boundary Rd. Register online at the Running Room www.events.runnningroom.com. For more information please visit our website at Frontenacfury.ca or Julie Lambert at page3664@gmail.com or Debbie Asselstine at gigglepus3.msn.com. Online registration closes on April 22. All proceeds benefit the Frontenac Fury Girls Hockey Association. Help support girls hockey in our community! Information e-mail: Gigglepus3@msn.com Website: Frontenacfury.ca
Debbie Lingen
For more information about Verona, Ontario please contact:
Debbie Lingen
debbie@lingens.com
613-374-2091