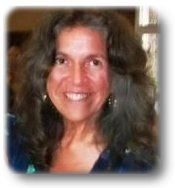 Verona News
by Debbie Lingen
debbie@lingens.com

Previous Verona News Column Issues
Published April 16, 2015
Verona Softball is still looking for a few more ball players this year. More Mites and Squirt players are needed. (These are children born in 2003, 2004, 2005 and 2006.) If you are interested or want more information please contact Mary Jo Dowker at 613-374-3275 or ronmaryjo.dowker@gmail.com
The LaSalle Causeway Band is coming to BellRock to celebrate the renovations to the BellRock Hall. This swing band features saxophones, trombones, trumpets, clarinets, keyboard, and percussion. Their musical selections span several decades-- from Gershwin to contemporary music.The toe-tapping dance music is sure to blast the winter cobwebs from your hearts. BellRock Hall. Saturday April 18, 7:30 pm. Cost: Freewill or food bank donation. www.bellrockhall.ca for more information.
Sisters by Heart invite us to a Ladies Night Out to enjoy "Light as a Feather " Monday, April 20 at 7 p.m. at Verona Free Methodist Church. Guest speaker is Kathy Doornekamp and guest musician is Trish Stenzl. Admission is $5. For more information, please contact the church office at 613 374-1232.
This is a big year for the Verona Cattail Festival. The Festival will be celebrating its 20th anniversary. Plans are being made to make this the best Festival ever. If you have ideas or suggestions the Festival committee would love to hear them. The next Verona Cattail Festival meeting will be held this Tuesday, April 21 at the Verona Lions Club Hall from 7 PM to 9 PM. New volunteers are always welcome.
Frontenac Women's Chorus presents a concert of their favourite songs from 20 years of music-making! Come and help them say Thank you to Trinity United Church and Verona, their supportive community and friends on Saturday, April 25 at 7:30 PM, Trinity United Church, Verona. Admission is by free-will donation and or Food Bank Item.
Second Annual Frontenac Fury Fun Run will be held Sunday April 26 at the Frontenac Arena , 4299 Arena Boundary Rd. Register online at the Running Room www.events.runnningroom.com. For more information please visit our website at Frontenacfury.ca or Julie Lambert at page3664@gmail.com or Debbie Asselstine at gigglepus3.msn.com. Online registration closes on April 22. All proceeds benefit the Frontenac Fury Girls Hockey Association. Help support girls hockey in our community! Information e-mail: Gigglepus3@msn.com Website: Frontenacfury.ca
Debbie Lingen
For more information about Verona, Ontario please contact:
Debbie Lingen
debbie@lingens.com
613-374-2091