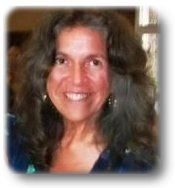 Verona News
by Debbie Lingen
debbie@lingens.com

Previous Verona News Column Issues
Published May 7, 2015
Mothers hold their children's hands for a short while, but their hearts forever. ~Author Unknown
Trinity United Church will hold a bake sale on Saturday, May 9 from 9 am to noon. There will be assorted bake goods, pies, cakes, muffins, cookies and more!
A Diabetes Education Session will take place at the Verona Medical Centre on May 14 from 9 am to noon. The guest speaker will be Latif Khaja, a physiotherapist. Whether you have just learned that you have diabetes or have had it for many years, this will be a chance to share your experiences, ask questions and learn from each other. Anne MacDonald, Registered Dietitian will be in attendance to discuss various aspects of diabetes management. Please contact Anne MacDonald at (613) 544-3400 x 3589 if you plan to be in attendance.
Drop by the next Verona Cattail Festival meeting and discover what this year's festival is all about! What better way to get involved in the Verona community than to volunteer? Whether you can help for the entire two day festival or just for an hour or two, your contribution is invaluable to the festival. The Festival always welcomes new faces. Tuesday May 19, 7 pm at the Verona Lions Hall. For more information call Wayne Conway 613-374-3807.
Debbie Lingen
For more information about Verona, Ontario please contact:
Debbie Lingen
debbie@lingens.com
613-374-2091