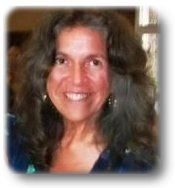 Verona News
by Debbie Lingen
debbie@lingens.com

Previous Verona News Column Issues
Published June 11, 2015
The Verona Community Association (VCA) has announced two free summer concerts. The "Music in the Park" concerts will be held at McMullen Park and Beach in Verona. The first concert is scheduled for Sunday, June 21, from 1 pm to 3 pm and will feature "Moebius" a Rock/Pop/ and Alternative Band. The second concert will be held on Sunday, July 19 starring "Turpin's Trail", a Folk/ Celtic/ Bluegrass group. All concerts are free. There is no admission charge and parking is free. Attendees are asked to bring their own lawn chairs. The canteen will be open for refreshments. This year there will be a Barbecue starting at noon. The Verona Cattail Express will also be on hand to take the kiddies for rides.
Lots of excitement is in the air as preparations continue for the 20th Verona Cattail Festival. (August 8 and 9) This year, the musical entertainment for the Verona Cattail Festival will be spectacular. Fourteen bands will provide non-stop music over the two days and will cover a wide range of tastes: rock and roll, classic rock, country, celtic, gospel and blues. Saturday night will feature two of Verona's favourite bands. The evening will start off with "Bauder Road" followed by "Still Standing." You don't want to miss the excitement and energy from these two great bands. Sunday's entertainment will feature "Georgette Fry Shout Sister Choir" and the "Kings Town Tenors." For a complete listing of all the 14 bands which will be playing Festival weekend log onto veronafestival.com
Help get in on the finishing touches for the Verona Cattail Festival. The next volunteer meeting will be this Tuesday, June 16 at 7:30 pm at the Verona Lions Centre. Everyone is welcome.
The Festival is seeking students (graduating grade eight students up to and including grade 12) who wish to apply for the mandatory 40 hours community service towards graduation. Application form can be downloaded from the Festival website. veronafestival.com
The 3rd annual Frontenac Minor Hockey Association (FMHA) Rinks to Links Golf Tournament will be held Saturday September 12 at Rivendell Golf Club. There are many ways to be involved including sponsoring a hole, contributing a prize for the silent auction or individual prizes for golfers. With your support, FMHA fundraising is keeping hockey affordable to over 400 children in our community. Over the past two years, despite the rising costs of operations, the Initiation Program (IP) Tyke registration fees were reduced slightly, and the league fees have remained the same in all other age categories. Rep team jerseys have been replaced and (3) five week sessions of power skating were available to players at an affordable price. All of this could not be possible without tremendous community support. For more information or to register a team for the tournament visit www.frontenachockey.ca
Debbie Lingen
For more information about Verona, Ontario please contact:
Debbie Lingen
debbie@lingens.com
613-374-2091