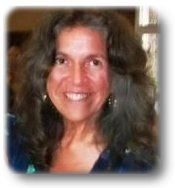 Verona News
by Debbie Lingen
debbie@lingens.com

Previous Verona News Column Issues
Published June 25, 2015
An "Old-Fashioned Strawberry Social" presented by the Portland District & Area Heritage Society will be held on Saturday, June 27th from 10 am to 2 pm at Trinity United Church. Enjoy delicious Shortcake biscuits made from a heritage recipe; loaded with luscious berries and real whipped cream. Hot and cold drinks. Take-out also available. $6.50 adults; $3.50 children under 12
Harrowsmith celebrates Canada Day with a Wednesday, July 1 parade and a day of festivities in Centennial Park. The Verona Cattail Festival volunteers and our beloved mascot Cameron will be participating in the parade, which starts at 10 am. Then stay to enjoy the many events that will be in the park, topped off with a spectacular display of fireworks in the evening. The Verona Cattail Express will be on hand to give ride to the kiddies in the afternoon. Can't think of a better way to spend Canada Day!
Portland District Recreation is sponsoring free tennis lessons for children at Verona's tennis court. Lessons will take place starting at 10 am til 11 am. every Wednesday in July only. To register contact Dan Bell 613-372-1910 or Pam Morey at moreyp@kos.net
It's almost here! The Lion's Club Jamboree will be arriving for three evenings of great fun and games - Thursday to Saturday, July 9, 10 and 11. There will be games of chance, great Bingo prizes, famous Jamboree Burgers and fries along with a fantastic midway.
Debbie Lingen
For more information about Verona, Ontario please contact:
Debbie Lingen
debbie@lingens.com
613-374-2091