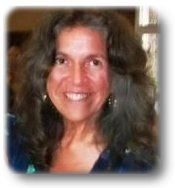 Verona News
by Debbie Lingen
debbie@lingens.com

Previous Verona News Column Issues
Published July 16, 2015
The Verona Cattail Festival is going to be a fun place for children from toddlers to teenagers. The Festival has expanded its children program. On Saturday and Sunday there will be a Rainbow Combo Bouncy Castle and an exciting 60 foot Bouncy Obstacle Course as well as the Verona Cattail Express and the Mini Golf Course. Join the fun Saturday afternoon with three-legged races, stilt races and sack races. There will be treats for all the participants. On both days, Lily the Fairy will be creating crafts. Colours the clown will be making his balloon animals. On Sunday climb the Climbing Wall from noon to 4 pm. There will be a bike draw on Sunday with two bikes, one boy's and one girl's to be given away. A $10 wristband will provide unlimited children's amusements for the two days! A Free gift will be given for the first 100 wristband purchases. Enjoy lots more including the Duct Tape Boat races and the Soap Box Derby races. For a complete list of all the activities and times available visit www.VeronaFestival.com Verona Cattail Festival, August 8 and 9.
Don't miss the next Music in the Park concert at McMullen Beach this Sunday, July 19. Turpin's Trail is a Kingston-based band consisting of Steve Kennedy, Jon McLurg and Noah St. Amand. With a closet-full of instruments and a wealth of great original & traditional songs and tunes, Turpin's Trail brings together some of Kingston's most accomplished musicians. Turpin's Trail has played such venues as the Thousand Islands Playhouse in Gananoque and Kingston's K-Rock Centre, and embarked on multiple tours of Atlantic Canada. The concert is from 1 pm to 3 pm. No admission charge and parking is free. Bring your own lawn chairs. The Verona Cattail Express will be on hand to give the kiddies a ride. In case of heavy rain or threat of thunderstorms the concert will be held at the Verona Lions Club, 4504 Verona Sand Rd.
Are you ready for the parade on Saturday, August 8? This year is the Verona Cattail Festival's 20th birthday! Over the last 20 years the parade has had many themes for the parade: Pirates, dinosaurs, ducks, clowns, bog buddies and more. Help the Festival celebrate the last 20 years of parades. Use your imagination dress in your favorite costumes from the past. Dress as butterflies beavers, flowers, ladybugs, or any other of Cameron's friends or dress as Pirates, clowns, dinosaurs and dragons. Decorate a float, a bike, a horse or yourself. Dig into your imagination and have some fun! Prizes will be awarded. For more information, visit www.VeronaFestival.com.
Wild parsnips, a rather pretty, but very noxious and invasive weed have been gaining foothold in and around Verona. The juices from this plant, when in contact with the skin, react with ultraviolet light from the sun, causing red welts and even severe burns and blisters. The plants can be from ground level to as much as 4 to 6 feet in height. To see pictures of this plant visit www.yourverona.com and click on the wild parsnip link.
Debbie Lingen
For more information about Verona, Ontario please contact:
Debbie Lingen
debbie@lingens.com
613-374-2091