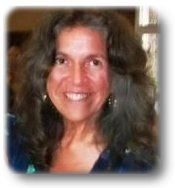 Verona News
by Debbie Lingen
debbie@lingens.com

Previous Verona News Column Issues
Published July 23, 2015
The Purple Juliets, the local chapter of The Red Hat Society has morphed into a new creation. They now call themselves WOW, (Wiser, Older, Women). Over the years friendships have developed that they are unwilling to relinquish, yet interest in traditional costumed Red Hat Outings has waned. So, they decided to go " low organization", and meet for lunch once a month at one of Verona's restaurants for good food and good conversation. Currently, they are dining at Revendell Golf Course on the first Tuesday of August and September. If any WOW is interested in joining them, simply phone Tracey, at Rivendell to book a spot for yourself. They hope to see some new faces at their WOW Lunches. If you are a wiser, older, woman, you are welcome to join them at noon on Tuesday, August 4.
A village-wide event will be held on Saturday, August 8. Last year Verona residents held yard sales and businesses had in-store specials on the opening day of the Verona Cattail Festival. The sales were such huge successes that the event will be held again this year. If you live in Verona...hold a yard sale. Everyone come out and shop for the bargains! Shop early and then enjoy the Verona Cattail Parade at 10 am on Main Street. To list your yard sale free, visit the Verona website on www.yourverona.com.
Saturday, August 8 will kick off with the Verona Cattail Festival parade travelling down Main Street (Rd 38) to the Festival grounds. Over the last 20 years the festival has had many themes for the parade. Help us celebrate the last 20 years of parades. Use your imagination and dress in your favourite costumes from the past. Dress as butterflies, beavers, flowers, ladybugs, pirates, clowns, dinosaurs and dragons. It is a fun, colourful parade with pipers, dignitaries, decorated floats, motorcycles and classic cars. Five prizes will be awarded.
The 20th Annual Classic Car Show will be held during the Cattail Festival on Sunday, August 9. from 10 am to 3 pm. What started as a 40 car event has blossomed into a huge annual event at the festival with over 200 classic beauties. Cars from every decade, from 1910 to present, will be represented. Entrants are eligible for many draws that will be held and trophies and awards will also be awarded.
Two special events will be happening on Festival weekend. On Saturday, August 8 there will be Horse & Wagon Rides on the K&P Trail (Courtesy of County of Frontenac celebrating 150 years). On Saturday and Sunday August 8 and 9 , local artists will be displaying their art and crafts at the "Art in the Saw Mill" event (off site on Verona Street) The Cattail Shuttle will take festival goers to these two locations.
Debbie Lingen
For more information about Verona, Ontario please contact:
Debbie Lingen
debbie@lingens.com
613-374-2091