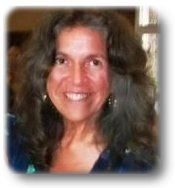 Verona News
by Debbie Lingen
debbie@lingens.com

Previous Verona News Column Issues
Published August 27, 2015
St. Lawrence College Employment Service will be offering services in Verona 2 days per month. On Thursday August 27, they will have Consultants in Verona at the Verona Free Methodist Church from 10 am to noon. They can help with resume writing, interview skills, job search and many more problems people face when looking for work. They are also offering workshops to help people gain valuable and marketable skills. Also on Thursday, August 27 from 12:30 to 2:30 pm, they will be offering Traffic Control for people looking for work in the road construction industry. For further information, you can call their office at 613-545-3949 ext 1686. Or you can access their website at www.employmentservice.sl.on.ca
Bring your family & friends to celebrate the County's 150th Anniversary at Centennial Park in Harrowsmith, Friday, August 28 to Sunday, August 30. Admission & Activities are FREE! There will be lots to see and do. Great entertainment on stage, fireworks on Friday night, a parade on Saturday morning, and of course the plowing match on Saturday.
The Purple Juliets, the local chapter of The Red Hat Society has morphed into a new creation. They now call themselves WOW, (Wiser, Older, Women). Once a month WOW meets for lunch at one of Verona's restaurants for good food and good conversation. Tuesday, September 1 they will meet at Revendell Golf Course. If any WOW is interested in joining them, simply phone Tracey, at Rivendell to book a spot for yourself. They hope to see some new faces at their WOW Lunches. If you are a wiser, older, woman, you are welcome to join them.
It's Garlic Festival time! Celebrate the stinky rose. Come early and enjoy Verona's final festival for 2015. There will be lots to eat and sample. It will be a fun day for the whole family. Admission by donation. Saturday September 5 , 9 am to 2 p.m. Verona Lions Centre, Verona Sand Road.
Debbie Lingen
For more information about Verona, Ontario please contact:
Debbie Lingen
debbie@lingens.com
613-374-2091