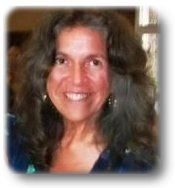 Verona News
by Debbie Lingen
debbie@lingens.com

Previous Verona News Column Issues
Published September 3, 2015
It was an exciting three days at the County of Frontenac's 150th Anniversary Celebration. The Verona Cattail Express Train was running non-stop the entire three days. Kudos to Don and Linda Bates and the volunteers who helped keep the express running to the delight of all the children.
It's Garlic Festival time! Celebrate the stinky rose. Come early and enjoy Verona's final festival for 2015. There will be lots to eat and sample. It will be a fun day for the whole family. Admission by donation. Saturday September 5, 9 am to 2 p.m. Verona Lions Centre, Verona Sand Road.
A Community Breakfast will be held at Sharbot Lake & District Lions Club on Saturday September 5 from 7:30 to 11 am. An all you can eat breakfast. $7 person This breakfast is in support of the 39th Annual Seniors Night.
Scouts Canada Registration for three diverse programs for youth ages 5 to 14 years is being provided in Verona, Sydenham, and Perth Road. On-line registration for the 2015-2016 Scouting year (Sept. 1 to Aug.31) is available at www.scouts.ca. An in- person registration night will be on Tuesday, September 8 from 7 pm to 8 pm at Loughborough Public School in Sydenham. For more information contact sfg@xplornet.ca or 613-376-3407.
"Elvis" is coming Sunday, Sept 13 from 2 pm to 4 pm. BellRock Hall is hosting royalty! Dan Stoness did his first Elvis impersonation at the age of 12 and has been perfecting his performance as the King of Rock'n Roll ever since. He started his career performing at school and fundraising events around Perth Road Village where he grew up but has since expanded his range and popularity. He was the winner of the Gananoque Festival of the Islands Elvis Tribute contest a few years ago and has been pleasing crowds ever since with his lively interpretations of many of Elvis's best-loved hits--and some less well known that are his personal favourites. He loves to interact with the audience: "I like to get the crowd involved. I don't just sing on stage. I go out into the crowd and I like to get them dancing". Dan has been a lifelong Elvis fan and considers it an honour to be able to pay tribute to one who he considers the greatest entertainer of all time. Dig out your favourite spangled and sequined clothes and come out for what promises to be a rockin' afternoon! Tickets available at Asselstine Hardware, Verona Hardware, Family Farms, Nicole's gifts. $12 a ticket. See www.bellrockhall.com for more information and directions. This concert is sponsored by Reid's Verona Foodland.
Debbie Lingen
For more information about Verona, Ontario please contact:
Debbie Lingen
debbie@lingens.com
613-374-2091