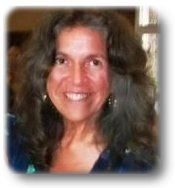 Verona News
by Debbie Lingen
debbie@lingens.com

Previous Verona News Column Issues
Published September 17, 2015
"Chasing After Jungle And Forests Oil paintings" by artist Nicole McGrath can be viewed at Blueroof Farm, 6313 First Lake Road, Bellrock from September 19 to October 4 on Saturdays and Sundays from 1:30 to 4:30 pm. A reception with the artist will be held on Saturday, Sept.19 from 1:30 to 4:30. For more information call Kim at 613 374-2147.
The fall season is almost upon us and the sweet smells of freshly baked apple pies will soon be filling the air. Trinity United Church is holding their Annual Pie Sale! Pre-order your fresh apple pies for pick-up on Friday October 2 from 10 am to 2 pm.. Take them straight from the kitchen at Trinity United Church to your oven or freezer. To order, phone Marilyn at 374-2694, by September 29. Pies went fast last year, so be quick to order. Just in time for Thanksgiving!
St. Paul's United Church, Harrowsmith will host a fish fry on Friday, September 25 from 4:30 pm to 7 pm. Deep fried red cod, french fries, baked beans, coleslaw and rolls will be served followed by cake and ice cream. Adults $15, children over 6 $6, 6 and under eat free. Family rate $35. Take out is available. There will be a hot dog meal option as well. For more information please call the Church office at 613 372 2525.
Kids Club will begin a four-week program starting Tuesday, September 29 from 5:45 pm to 7:30 pm. There will be music, stories and crafts for toddlers to grade 6. Parents are invited. Light supper is provided. No charge, by donation. All this at the Verona Free Methodist Church. For more information call 613-374-1232.
Debbie Lingen
For more information about Verona, Ontario please contact:
Debbie Lingen
debbie@lingens.com
613-374-2091