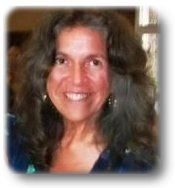 Verona News
by Debbie Lingen
debbie@lingens.com

Previous Verona News Column Issues
Published October 1, 2015
After a six-year hiatus Frontenac Minor Hockey Novice Rep is back! The team could use your support by contributing to its bottle drive fundraiser Saturday, October 3 from 10 am to 2 pm at the Verona Foodland. You can also schedule your pickup by calling Rob at 343- 363-3765.
BellRock Hall is hosting ChiliFest on Saturday October 3 at 6 pm. 6 varieties of Chili- all you can eat with live music by Toute Ensemble. $15 per person. Tickets can be picked up at Family Farms, Asselstine Hardware, Verona Hardware and Nicole's Gifts. This is a fundraiser for Bellrock Hall and is being sponsored by Reids Foodland.
The Heritage Quilt Show will be held Saturday, October 17 from 9 am to 3 pm at Trinity United Church. Meet the vendors and their wares. Door prizes and a Quilt draw at 3 pm. Food available for purchase. Admission $5. For further info contact Ann at 613-374-2516.
Debbie Lingen
For more information about Verona, Ontario please contact:
Debbie Lingen
debbie@lingens.com
613-374-2091